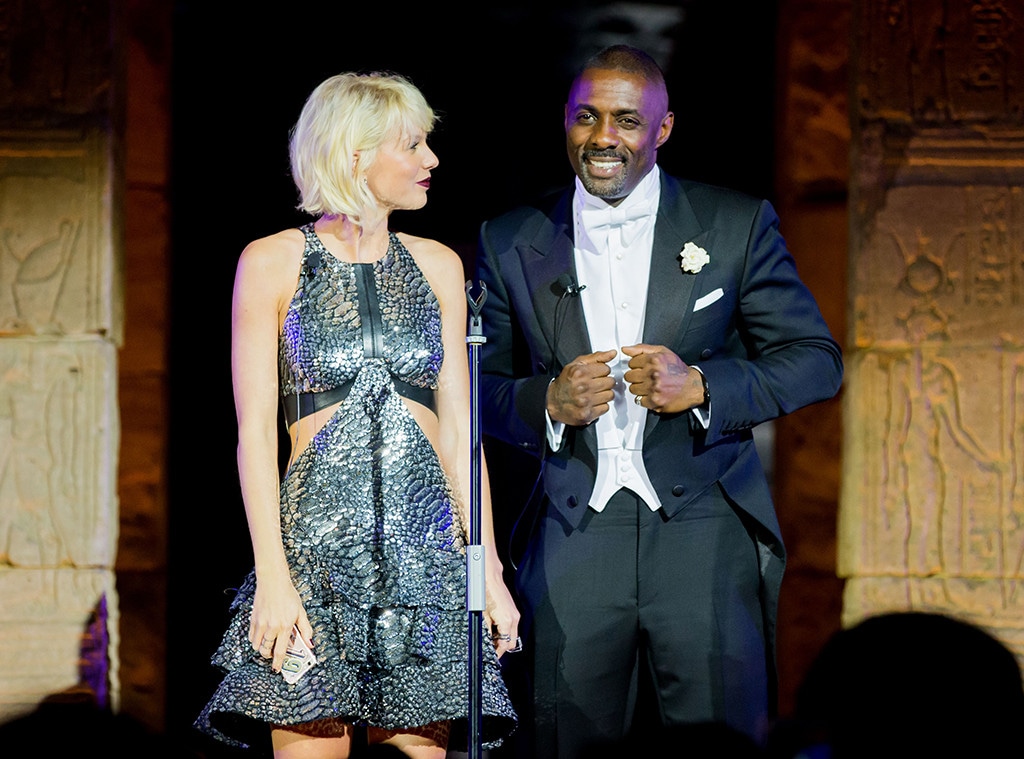 Kevin Tachman/REX/Shutterstock
Idris Elba is spilling the tea. 
As some may recall, the Mountain Between Us star co-chaired the 2016 Met Gala alongside Taylor Swift. While the night seemed to go off without a hitch (Swift even famously got her dance on with future beau-turned-ex Tom Hiddleston), according to Elba, it was a bit "awks."
During a game of "Confirm or Deny" with The New York Times, the star dished on the night, denying that it was the most stressful night of his life. 
"It was great. I felt really famous that day," he told the newspaper. However, the drama between Swift and her longtime famous foe Kanye West did not go unnoticed. 
"It was a bit awkward because Taylor Swift and I had to present an award," he described. "We were walking through the crowd and obviously, there was a little beef between Taylor and Kanye. I didn't know any of this. But I was there! And I was, like, 'Oh, this is awks.'"
David X Prutting/BFA/REX/Shutterstock
While he didn't go into further detail on that night in question, he did weigh in on an array of hot Hollywood topics, including Shonda Rhimes' move to Netflix, Prince Harry's potential engagement to Meghan Markle and Beyoncé's acting chops.
When asked if the Grey's Anatomy creator was smart to make the shift, Elba responded, "Confirm. I think Shonda Rhimes could have made her own Netflix, if I'm honest."
As for Prince Harry's possible future wife, the actor confirmed the royal should marry the Suits actress. "He's in love," he told the newspaper. "I'm happy for him."
Rewinding back to his 2009 film, Obsessed, Elba dished on his famous co-star's quick sense in front of the camera. 
"She was very receptive as a collaborator," he recalled to The New York Times. "I looked up and she was an actor. I have a lot of time for Beyoncé and Jay-Z."