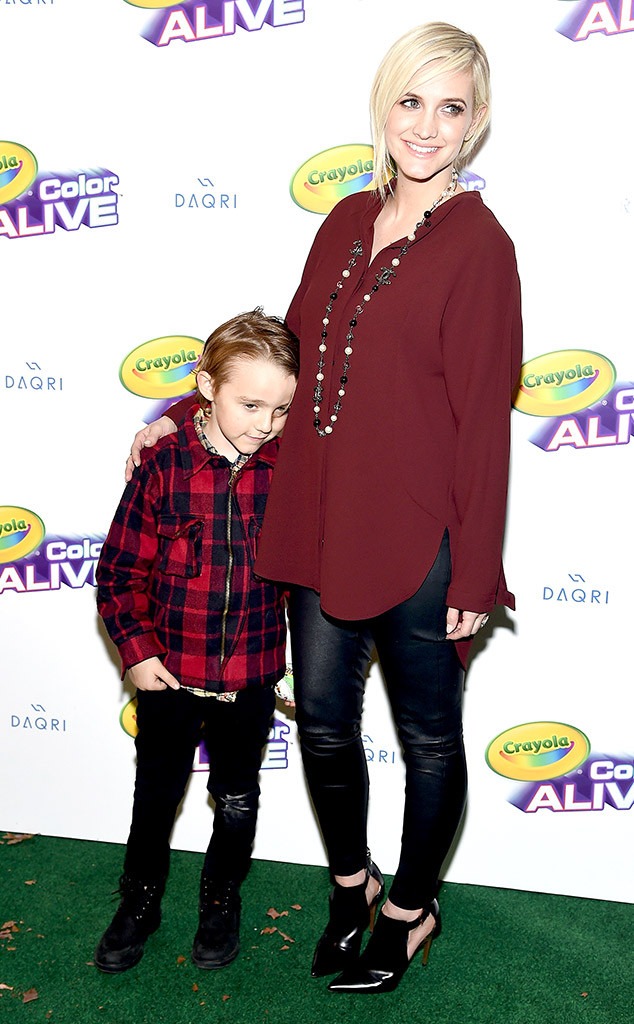 Jamie McCarthy/Getty Images
Ashlee Simpson Ross is one happy mama!
The 33-year-old singer took to Instagram Tuesday to gush over the adorable birthday gift she received from her son, Bronx Wentz—a colorful, hand-painted canvas topped with loving notes about his mom!
"This is everything to me. I love you bronx. For ever and ever and ever," Simpson wrote on Instagram along with a photo of the artwork.
"Mom your eyes are like a green forest with a blue lake," wrote the 8-year-old. "Mom you're the best mom…you should know that! happy Birth Day i love you so much!"
Sounds like this little mama's boy will grow up to be quite the lady's man with compliments like these!
In addition to Bronx—who the musician shares with rocker ex-husband Pete Wentz—she also has a 2-year-old daughter named Jagger with now-husband, singer/actor Evan Ross.
Ashlee says Bronx has a wonderful relationship with his baby sister.
"Knox is such a good older brother," the proud mama said of Bronx in an interview with E! News back in 2015. "He's always saying how beautiful she is and wanting to hold her."
If the way he treats the leading ladies in his life is any indication, Bronx seems to be on track to becoming quite the little heart throb and—by the looks of this gift—maybe even an artist while he's at it. Creativity does run in the family, after all!