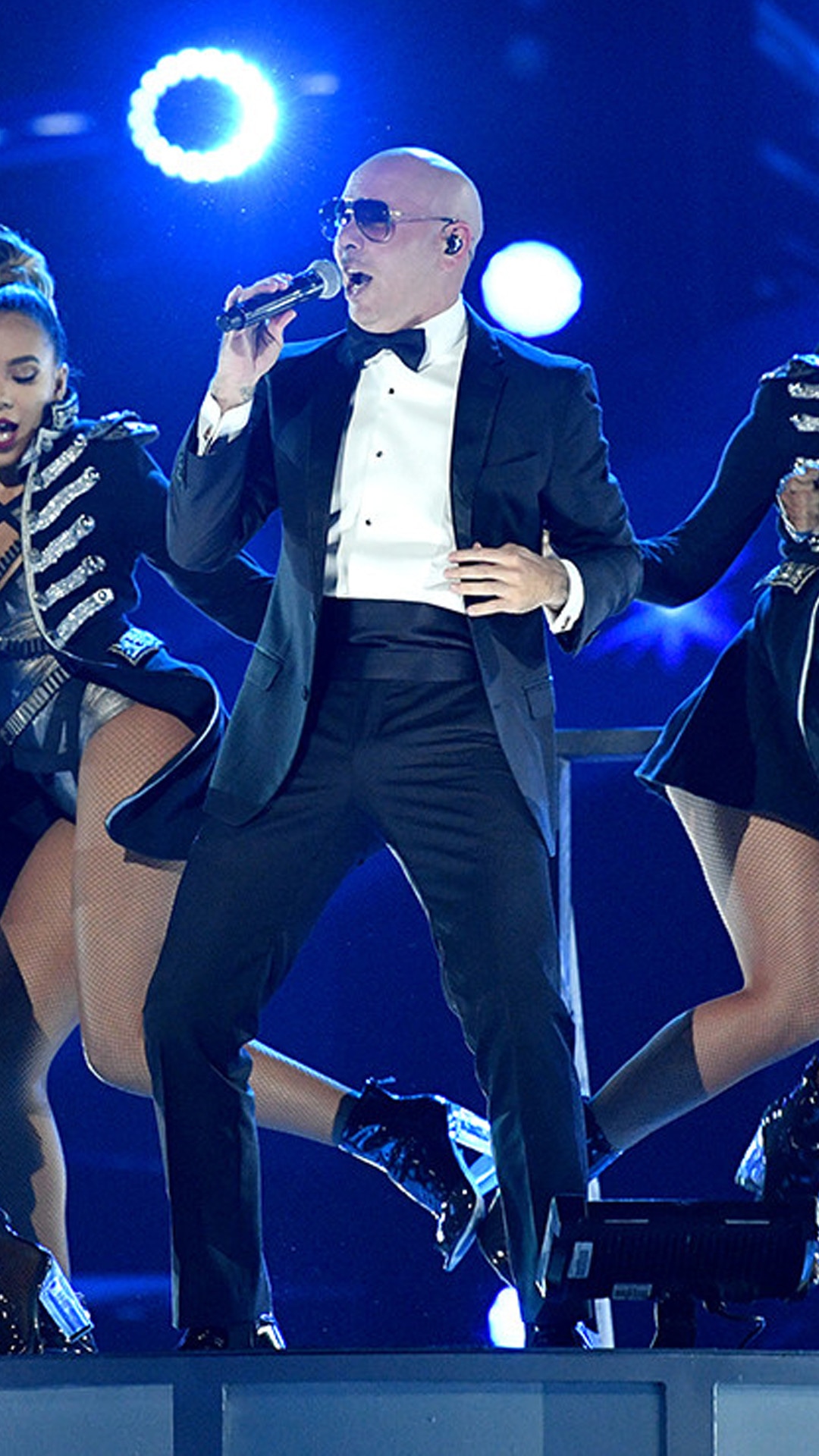 Mike Windle/Getty Images
Telemundo will honor Pitbull with the first-ever "Latin AMA Dick Clark Achievement Award" at the upcoming third annual Latin American Music Awards. The 36-year-old artist will also be joined by pop group Fifth Harmony for the worldwide television premiere of the song "Por Favor." 
The"Latin AMA Dick Clark Achievement Award" recognizes a Latin artist that inspires all of the humanity with his dedication to music and because he uses his fame and influence to help those in need. As the network explains, this artist does not hide in a recording studio, but gives brightness and hope to those that have no other alternative. 
"I have accomplished my childhood dream, to be in show business. Everybody should be so lucky to have their dreams come true. I've been truly blessed," Clark once said. 
The Latin AMAs pay tribute to today's most influential and iconic Latin artists, as voted by the fans in the tradition of the American Music Awards, which is the largest fan-voted award show. The two-hour special will showcase performances by artists that are relevant to U.S. Latinos, regardless of language.  
Until 4 PM ET/3c on October 17, fans from the United States and Puerto Rico can place their vote online at LatinAMAs.com/Vota, and fans worldwide can vote via Twitter.
Shakira leads the list with nine nominations, followed closely by Maluma with eight, while Daddy Yankee, Enrique Iglesias, Luis Fonsi, Nicky Jam, Prince Royce and Romeo Santos garnered five each. 
The award show will air live on Thursday, October 26 at 9PM/8c on Telemundo from the prestigious Dolby Theatre in Hollywood.
Check out the complete list of nominees. 
(E! and Telemundo are both part of the NBCUniversal family.)