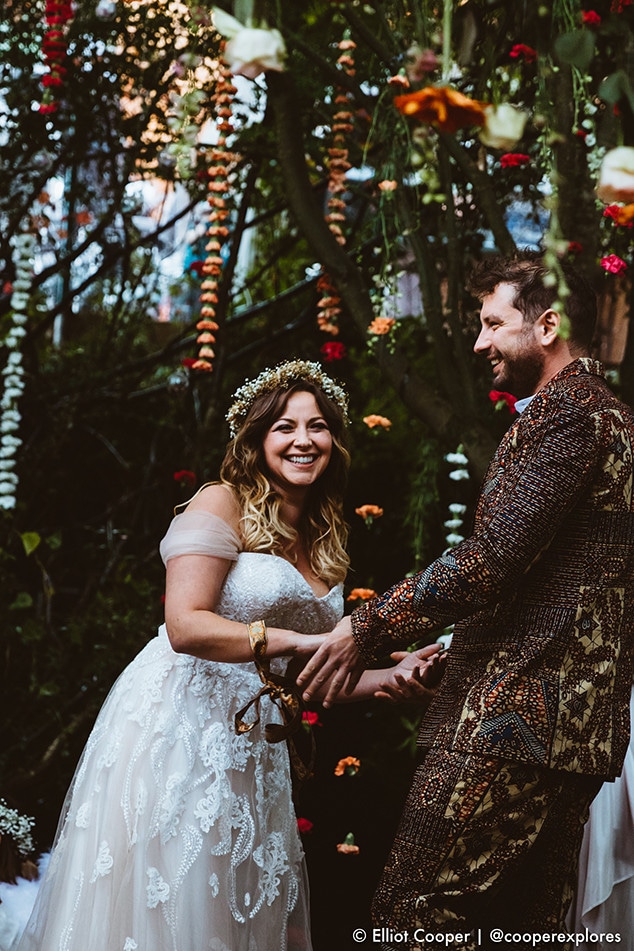 Elliot Cooper | @cooperexplores
You can now call her Mrs. Voice of an Angel.
Charlotte Church is married. The Welsh singer posted on Wednesday on her Twitter page a photo of her and musician Johnny Powell, her beau of about seven years, at their wedding.
In the pic, the two hold hands under a tree adorned with flower decorations. Church, 31, is wearing a white off-the-shoulder gown and a flower crown while her new husband, 30, sports a patterned suit.
"Seriously happy people," she captioned the pic, which was taken by her cousin, Elliot Cooper.
Church and Powell officially tied the knot at the Cardiff Register Office at City Hall in Cardiff, Wales on September 16 and the wedding itself was held at their Dinas Powys home, BBC News reported.
 She also said she paid almost $400 for her wedding dress.
"Shhhhh.....it was £300 in the sale! I'll find out who made it and let you know," she tweeted to a fan.
This marks the first marriage for Church.
The wedding took place three months after she revealed she had suffered a miscarriage while trying to conceive her first child with Powell and her third overall. She has a 10-year-old daughter, Ruby, and 8-year-old son, Dexter, with ex-boyfriend and Welsh rugby player Gavin Henson.