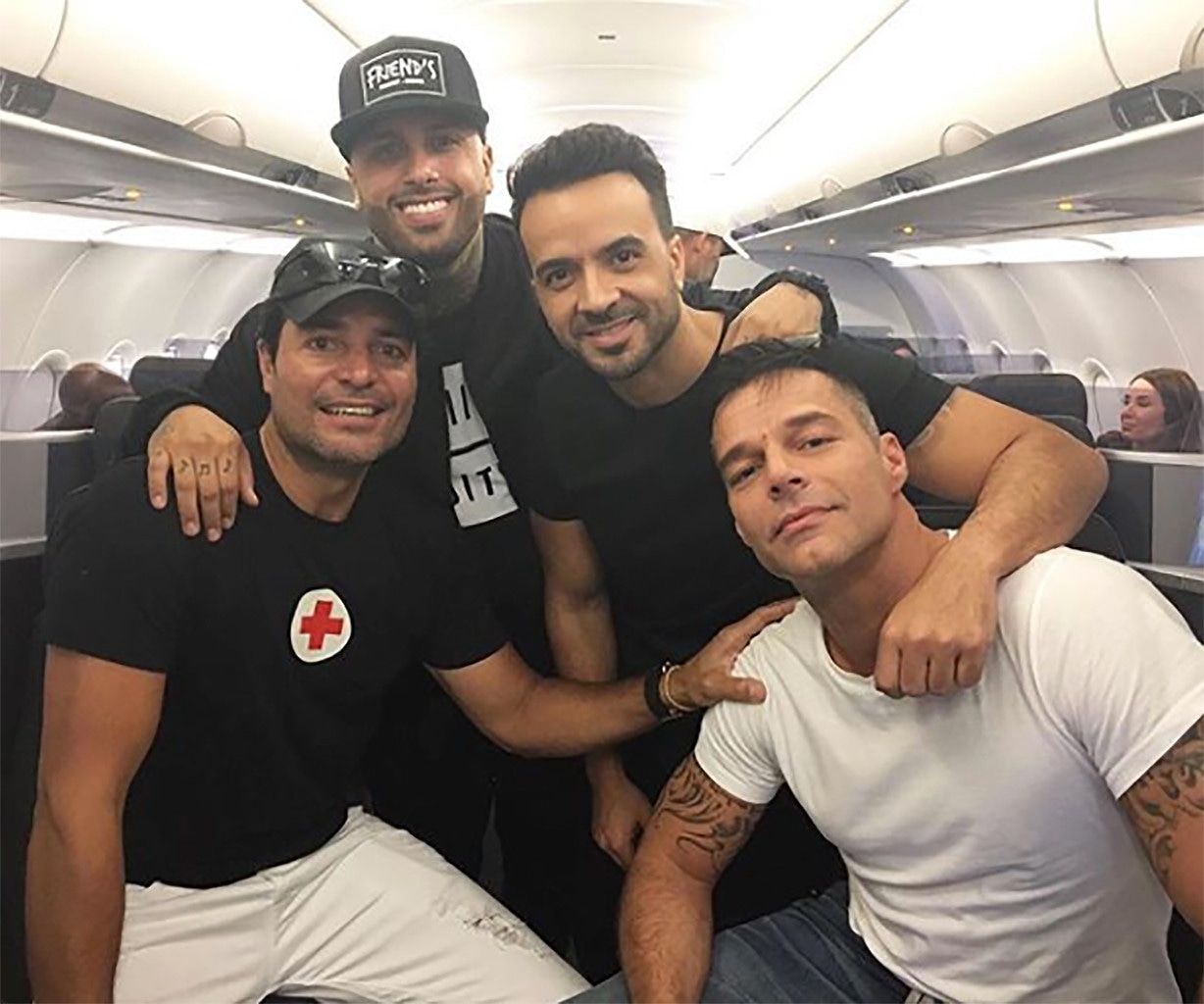 Instagram
These celebrities are taking matters into their own hands.
Luis Fonsi, Ricky Martin, Nicky Jam, Chayanne and more stars all headed to Puerto Rico to help all of the victims of Hurricane Maria. 
"United more than ever for Puerto Rico," the "Despacito" singer wrote with a photo of himself along with the artists.
They landed and got straight to work. Chayanne shared a video that showed them putting water and other necessities on the back of a truck to go into the hands of those who need it most. 
Other celebrities that arrived in Puerto Rico to help include, Emilio & Gloria Estefan, Jorge Posada, Ivan Rodriguez, Jose Andres and Telemundo's Rashel Diaz. 
On Sunday, the famous chef along with World Central Kitchen provided thousands of meals.
Most of the 3.4 million people who live on the Caribbean island and U.S. territory have been without electricity and thousands have been rendered homeless due to the storm. Residents are also in dire need of drinking water, food and fuel. Cell service is scarce and hospitals struggle to operate.
The Estefans also shared a message of support before they were on their way to Puerto Rico. 
"Hello to beautiful people of Puerto Rico, we're on our way to be with you all to give you all a hug from person to person, to support, and let you all know that we'd never forget you," Gloria says. 
"Puerto Rico isn't alone," Emilio added.
On Sunday, Jennifer Lopez announced all of the amazing efforts that she and boyfriend Alex Rodriguez had accomplished for the island. 
"Last night!! #AllIhave for you Puerto Rico!! $1.5 million from me and @arod and working around the clock! More to come soon!! All good things! #loveoneanother #helponeanother," she captioned a photo on Instagram. 
On Wednesday, Lopez along with Marc Anthony announced the creation of Somos Una Voz (We're Once Voice), a humanitarian relief initiative and alliance which includes some of the biggest names in Hollywood, the world of sports and the arts. 
Tidal is stepping up in a big way when it comes to helping the people of Puerto Rico. 
"Tidal, in partnership with [New York] Governor Andrew Cuomo's Empire State Relief and Recovery Effort, has announced the start of the TIDAL X: Puerto Rico initiative with the charter of a cargo plane that will bring much needed supplies to aid in the recovery and relief in Puerto Rico," the company, which is partially owned by Jay-Z, said in a statement Thursday. "Leaving on Friday, October 7th, this first plane will carry 200,000 pounds of batteries, flashlights, portable lanterns, diapers, baby wipes, cases of water and feminine hygiene products."