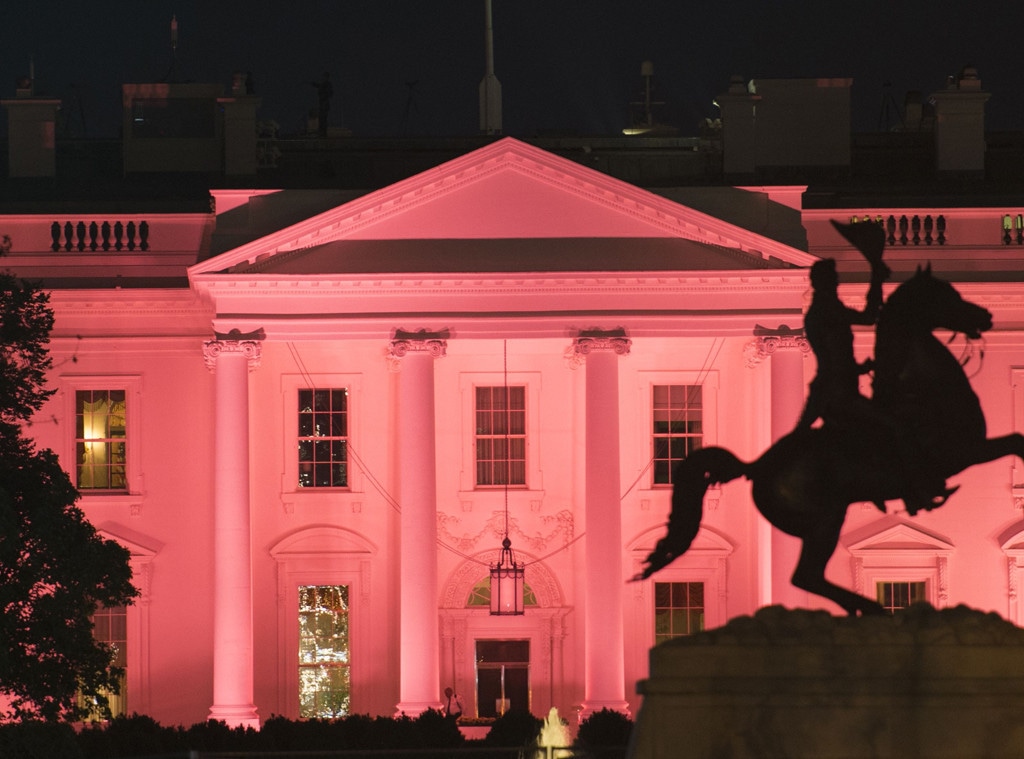 ANDREW CABALLERO-REYNOLDS/AFP/Getty Images
The White House has a new color. 
1600 Pennsylvania Avenue lit up pink Sunday night to commemorate the start of National Breast Cancer Awareness Month, which officially kicked off on October 1. In honor of the important  occasion, First Lady Melania Trump took to Twitter to share a look at the house's new shade. 
"In honor of National Breast Cancer Awareness Month we lit the @WhiteHouse pink!" she wrote Sunday evening. 
"During October, we raise awareness and encourage people to take steps to reduce their risk of breast cancer," Trump elaborated in a statement. "I encourage all women to talk to their healthcare providers about mammograms and other methods of early detection and what can be done to reduce that risk."
The White House's pink glow has become a nearly decade-old tradition, beginning in former President George W. Bush's second term in 2008. Since then, former President Barack Obama followed suit for his two terms and now, it's the Trump family's turn. 
The White House's new shade has quickly become both a sight to see and a shining symbol of a crucial cause.