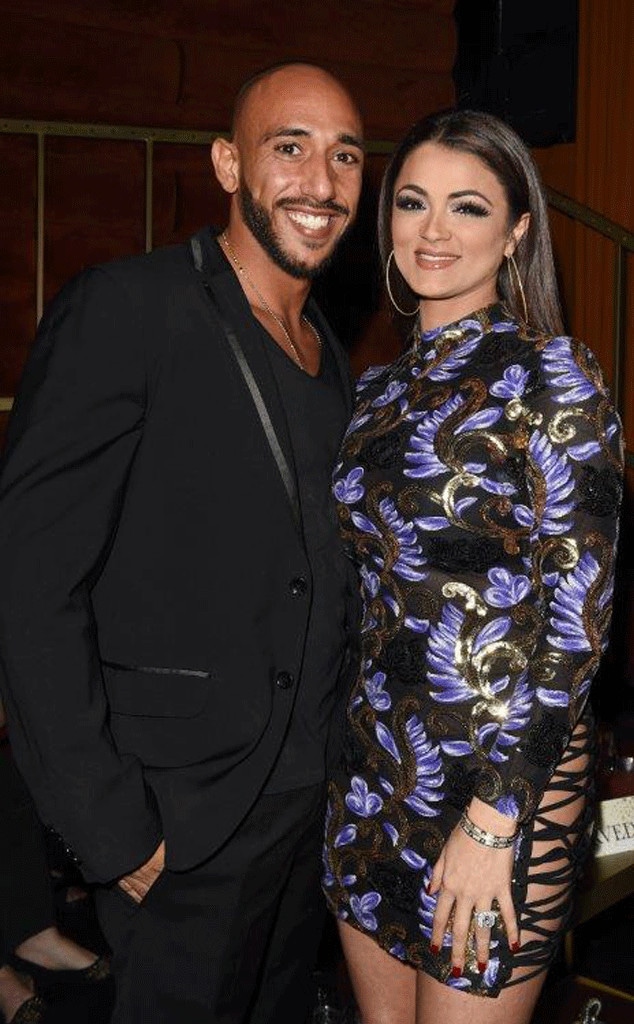 Star Traks Photo
Distance makes the heart grow fonder, especially in the case of this Shahs of Sunset couple. 
A source tells E! News Golnesa "GG" Gharachedaghi and Shalom Yeyoushalmi are giving their relationship another shot only weeks after the pair set their divorce proceedings into motion. 
"They are working things out and are back together since a month or so now," our insider reveals.
GG teased their reconciliation on Instagram Friday with a sensual photo of herself snuggling next to a shirtless Shalom. She responded to co-star Mike Shouhed's comment, "I told @shalom310 this morning, let's have a photoshoot for this shirt! He slept while I used his body as a prop lol! #GoodHusband"
In court documents obtained by E! News, Shalom cited "irreconcilable differences" for the reason of the split and asked for or spousal support and attorney fees be paid for by GG.
As our source explains, the currently on-again couple isn't rushing to call off their divorce for good.
"They are not living together yet and have not discussed what will happen with their divorce case but right now things are going well and they are giving it another chance," the source says. "Gigi's health is a lot better right now, too. She's taking care of herself more and stopped drinking so her RA is under control."
E! News exclusively revealed in March that GG had pulled the plug on their marriage only a month after tying the knot. 
Watch:
Golnesa "GG" Gharachedaghi on Why Marrying Shalom Was Wrong
As she continued to move past her failed relationship, the Bravolebrity sat down with E! News' Zuri Hall for a candid interview, in it admitting she knew her marriage was a mistake less than 48 hours after saying "I do."
"I never wanted to get married. I just have never believed in marriage," GG explained. "My friends have always told me that I have commitment issues, and so here's a guy that I thought was amazing and incredible."
She recalled of her impromptu nuptials, "I wanted to throw up. I was just thinking, 'My dad's going to kill me right now. And my mom is going to wake me up and then kill me again.' It was wrong, and it's kind of a pattern with me. I make just fast decisions in the moment, and I pay the price afterwards, and I am right now."
Here's hoping a second chance is exactly what GG and Shalom need!
(E! News and Bravo are both members of the NBC Universal family).