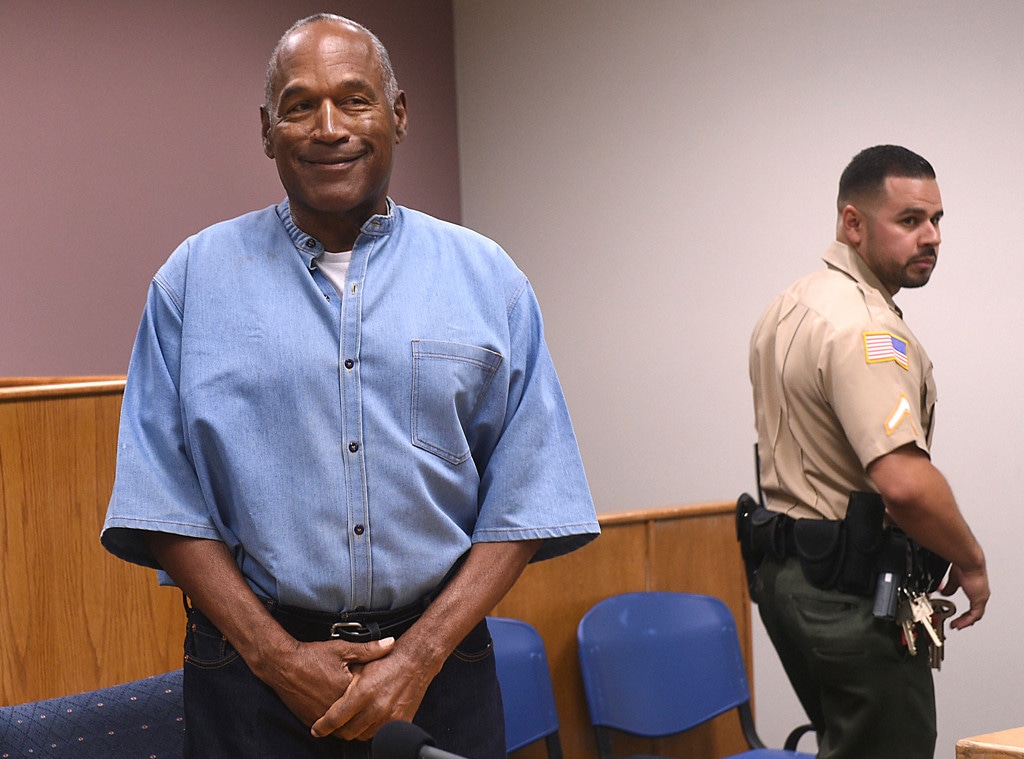 Jason Bean/The Reno Gazette-Journal via AP, Pool
This will likely be O.J. Simpson's last weekend in prison, as he will soon complete his sentence for his botched robbery case.
It is due to end on Sunday, October 1, jail records show. USA Today reported that O.J. will likely have to wait until Monday before he is a free man because his release date falls on a weekend.
The date was determined after the 70-year-old former football star was granted parole in July after serving a minimum requirement of nine out of 33 years in jail for a 2007 botched armed robbery in Las Vegas.
During his time behind bars, O.J. passed the time playing fantasy football, coaching softball, and, at least in the beginning, eating lots of junk food, CNN quoted guards and an inmate as saying.
His attorney recently said that after his release, O.J. plans to go to Florida, where he used to own a home.
"I'm at a point in my life where all I want to do is spend as much time as I can with my children and my friends," O.J. had told the parole board. "I've done my time and I've done it was well and respectfully as I can." 
Lovelock Correctional Center
A Nevada jury had found him guilty of storming in a hotel room with five associates and leaving with thousands of dollars' worth of memorabilia related to his career after holding two sports merchandise dealers at gunpoint. O.J. had claimed items were previously stolen from him.
Watch:
"People v. O.J. Simpson" Cast on the Show's Lessons
His 2008 conviction came exactly 13 years after he was famously acquitted of the 1994 murder of ex Nicole Brown Simpson and her friend Ron Goldman, in what was dubbed the "trial of the century," which was introduced to a new generation via the FX series The People v. O. J. Simpson: American Crime Story.
O.J. later lost a wrongful death case and was ordered to pay the victims' families $33.5 million in damages.