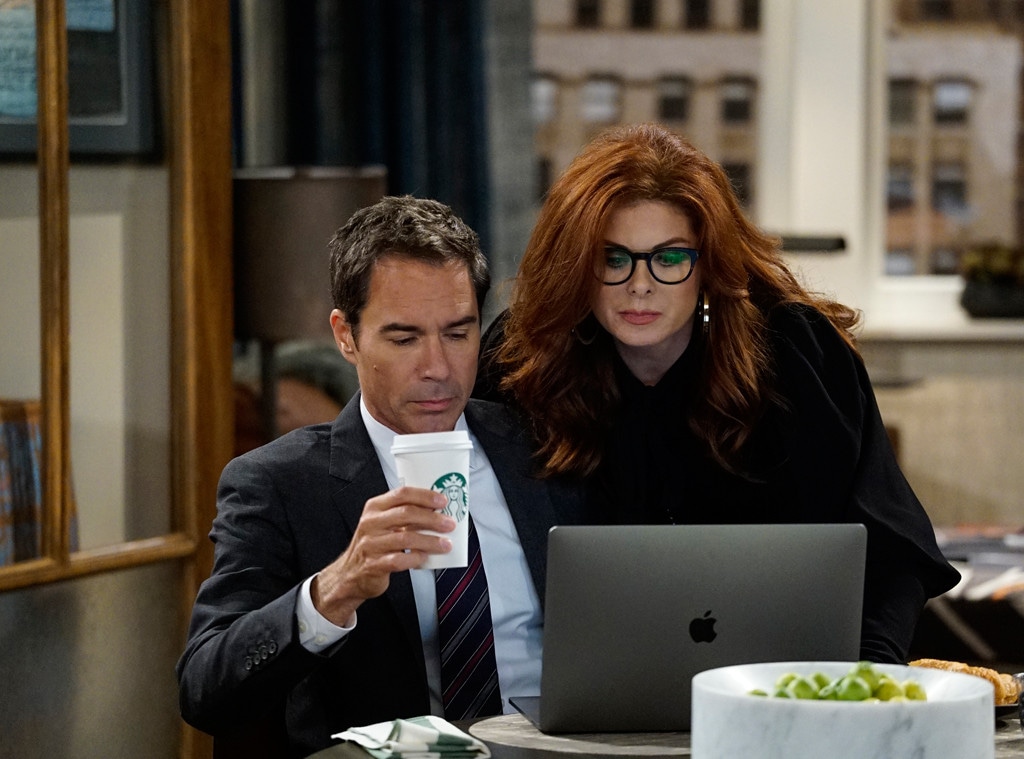 NBC
When NBC announced their plans to revive Will & Grace as a part of their new 2017 fall line-up 11 years after the beloved Must-See TV staple signed off for good with a questionably dour series finale, we'll admit it—we were a little worried.
Could lightning strike twice? Were NBC audiences willing to tune in to an out-of-vogue format (multi-cam) regardless of who's involved? Would the magic still be there or would the spark present in the original run—now a ubiquitous presence in syndication—be missing? To say that the Peacock network was taking one hell of a high-profile risk was an understatement. 
While there have been a few notable exceptions, the rule when it comes to revivals in this reboot-obsessed age is that they usually don't connect—either creatively or with audiences (or sometimes both). For every Gilmore Girls: A Year in the Life, there's a Prison Break or Twin Peaks: The Return. And none of those shows returned to the same network on the same night in the same time slot that housed much of their original run. Like we said, one hell of a risk.
But here's the good news: Our worries were unfounded.
Once you get past the season (series?) premiere's slightly clunky opening scene—necessary to explain away the events of that divisive original finale that saw Will (Eric McCormack) and Grace (Debra Messing) married and with children and estranged from one another for 20 YEARS—it feels like no time has passed at all. In fact, aside from timely pop culture references to things like Grindr and Obamacare, you could've told us these were just episodes we missed the first time around and we'd have believed you. And we mean that as a compliment.
Everything you loved about Will & Grace is present and accounted for in the first three episodes screened for press: The beating heart that is the show's titular relationship, Jack's (Sean Hayes) flamboyant fierceness, Karen's (Megan Mullally), well, everything. (Let's face it: Mullally steals the show here just like she did before and we couldn't be more thrilled to have her back in her Chanel slingbacks on our TV screens.) With creators David Kohan and Max Mutchnick back at the helm and prolific director James Burrows back behind the camera just as he was for each and every episode from the original run, the gang really is all here.
This is nostalgia TV at its finest, with the quartet's snap comedic timing and the studio audience's uproarious laughter enveloping you like a warm blanket as you watch. At a time when everything feels uncertain and insane, that little bit of comfort can't be understated. So, set your fears aside and get ready to laugh, honey. Will & Grace are home. May they never leave us again.
Will & Grace returns on Thursday, Sept. 28 at 9 p.m. on NBC.
(E! and NBC are both part of the NBCUniversal family.)