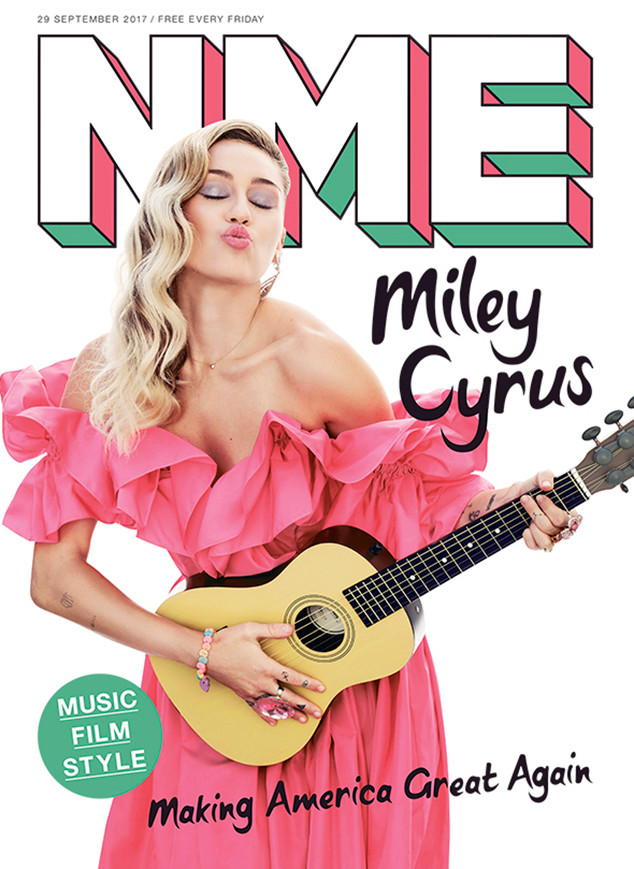 Courtesy of NME
Miley Cyrus is staying right where she is.
The 24-year-old singer opens about everything from her music to her "Wrecking Ball" music video to her past Donald Trump comments in a new interview with NME. In the months leading up to the 2016 presidential election, Cyrus was very vocal about her feelings towards Trump. The singer even wrote in multiple Instagram posts that she would move if he were to be elected. But alas, November 2016 came and Trump was elected and now Cyrus is reflecting on her past comments.
When asked if she regrets saying she would leave the country, Cyrus tells NME, "I didn't leave the country."