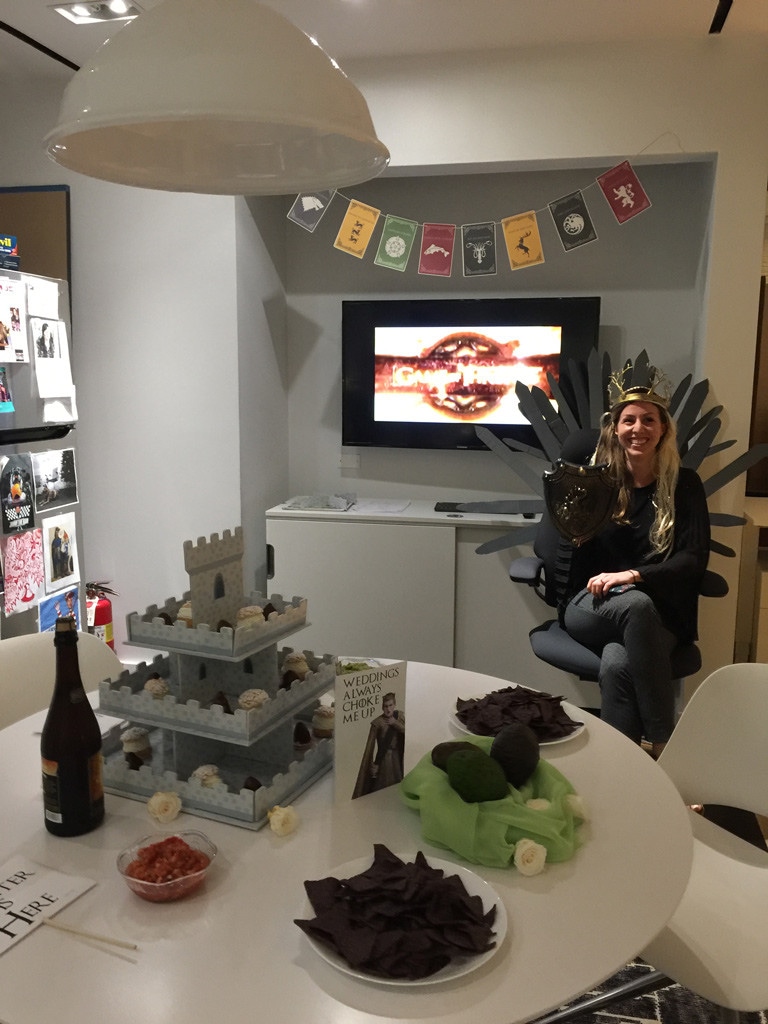 @yelirand
The Lannister's feasts have nothing on this office wedding shower.
The people at Humanscale outdid themselves again with this Game of Thrones themed wedding shower for their coworker and bride-to-be Caitlin.
This was hardly a difficult task for the clever group of employees to pull off since they said, "Half of our office is obsessed with Game of Thrones, including Caitlin."
The team creatively decorated the room with a homemade Iron Throne (aka their chair the Freedom Headrest), a dragon's eggs nest and mini castle, all within the comfort of their office. The lucky bride's coworker, Riley Andreu, told E! News, "I've been working on the Iron Throne for 3 days in our back closet (so Caitlin wouldn't see)."
No GoT party would be complete without a feast deserving of a king. The group dined on avocado "dragon eggs", GoT beer and a castle covered in pastries!
Following their Beyoncé themed baby shower that went viral, Andreu said, "We knew we had to follow up with something just as big, so we went all out." 
Despite the heightened level of expectations, the group did not disappoint. The coworkers said the blushing bride "loved it for sure."
Congratulations to Caitlin on her wedding. We can't wait to see what the creative people at Humanscale pull off next time!
—Reporting by Taylor Bryant