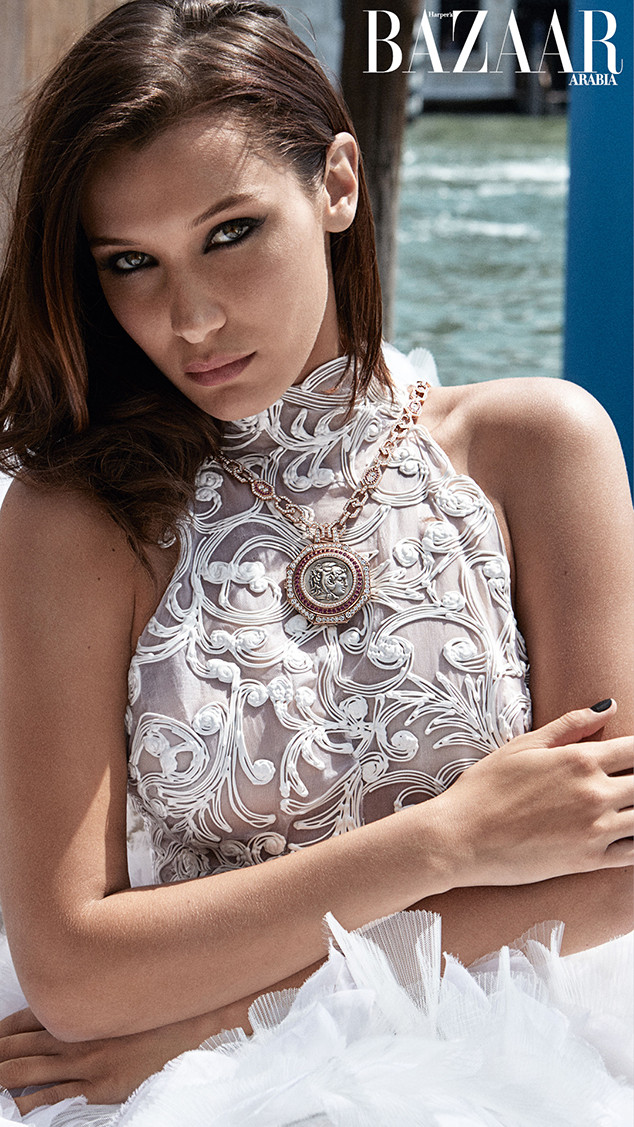 Victor Demarchelier/Harper's Bazaar Arabia
This town is big enough for all of the Hadid supermodels!
It's no secret that Bella Hadid and Gigi Hadid have found huge success on and off fashion's biggest runways.
Whether walking at Fashion Week's around the world or gracing the covers of the most prestigious magazines, Yolanda Hadid's daughters certainly have the skills and "it" factor for lasting success.
But when Bella appeared on the cover of Harper's Bazaar Arabia's October issue, the 20-year-old was asked if things ever get competitive with her sister. The answer may surprise you.
"Most of the time our markets are completely different and if we get booked on a job and she gets it or I get it, we're both happy for each other," she explained in the new issue available now. "There are enough jobs in the world for both of us."