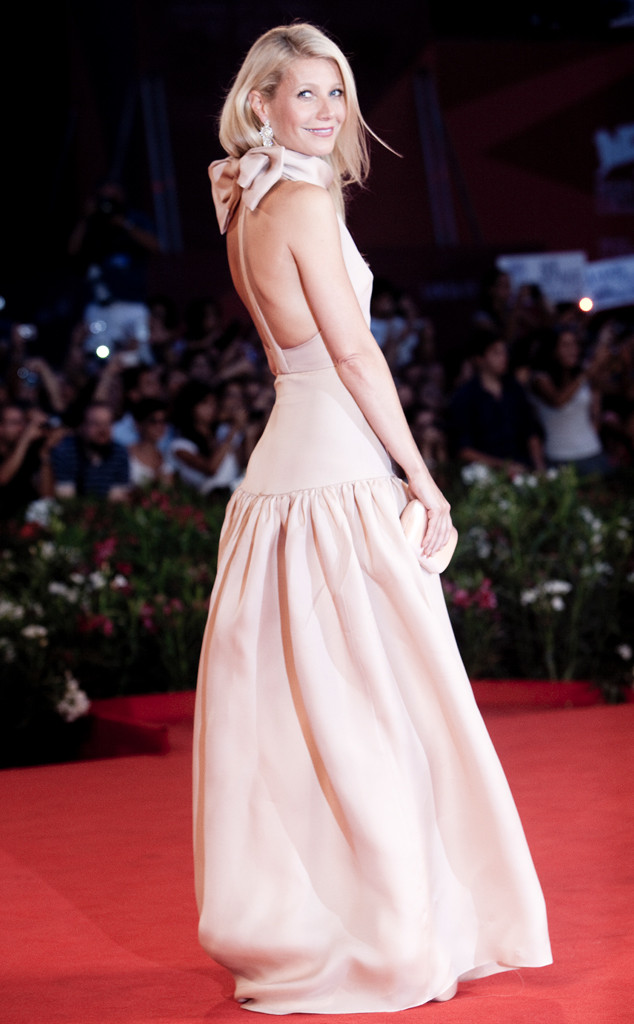 Alessandra Benedetti/Corbis via Getty Images
Gwyneth Paltrow will never stop surprising us—on the fashion front and in life.
The Goop founder turns 45 today, and oh, what a life she has lived. And the mogul is far from done. When the fresh-faced beauty isn't getting vaginal steams, living her most luxurious life and shutting down haters, Gwyneth continues to impress us with her classic, sophisticated style.
The actress-turned-businesswoman has a penchant for clean lines, American designers and, boy, does she look good in white—which we all know is difficult to pull off.
But to fully appreciate Gwyneth in all her goop-iness, we need to look back at her best fashion moments—because that Tom Ford white cape dress from the 2012 Oscars deserves another glance. There was also that time she was at both times a bohemian beauty and badass businesswoman, in a print maxi-dress, at her first goop wellness summit. And that time she showed how fun her style can range, when she wore a black mini and electric-blue booties to the Stella McCartney presentation in 2016.
Keep scrolling for more of Gwyneth's major style moments.
Which look was your favorite?