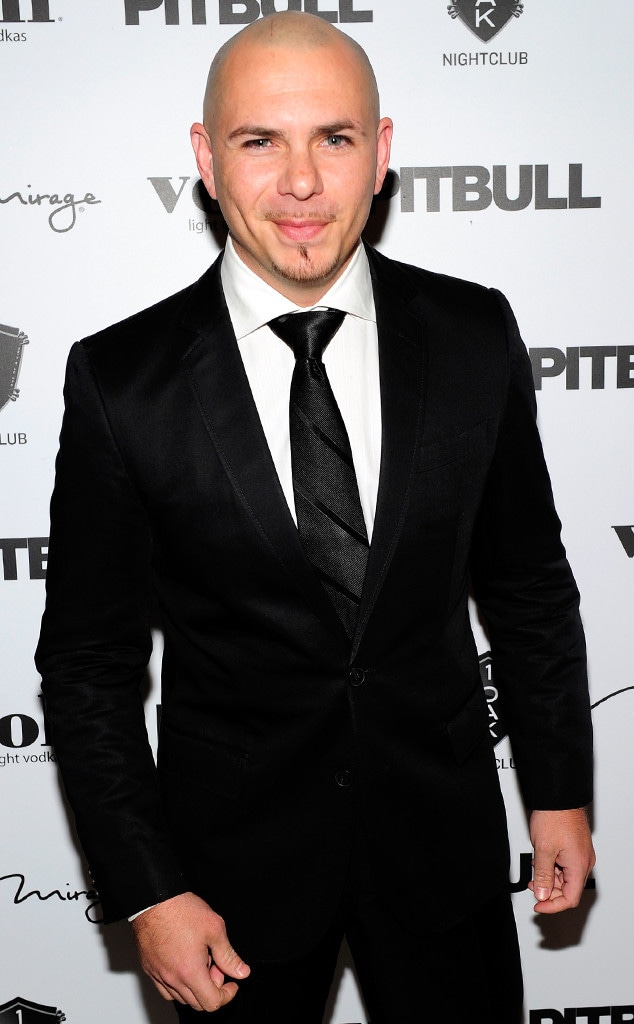 Steven Lawton/FilmMagic
As if we needed another reason to love Pitbull. 
The 36-year-old rapper is helping those that need it most. 
"Thanks to singer @pitbull for lending private plane to transfer cancer patients from Puerto Rico to the United States so that they can take their chemo," tweeted Jenniffer González, congresswoman for Puerto Rico. 
Pitbull hasn't shared his good deed on social media but did tell E! News, "Thank God we're blessed to help. Just doing my part." 
Gotta love him for that! 
Hurricane Maria has been the most powerful storm to hit Puerto Rico in almost a century. Now the island is left to assess the damage and officials say it could take half a year to restore power to all its 3.5 residents, according to NBC News.
The monster hurricane ripped roofs off buildings and flooded homes, and intense flooding was reported across the island. Many streets near the capital are left looking like rivers. 
Jennifer Lopez is also helping and made a major announcement on Sunday.
During a press conference with New York Governor Andrew Cuomo, Lopez announced she's making a $1 million donation to hurricane relief efforts in Puerto Rico. The singer and actress took to Instagram Friday to tell her followers that she hadn't heard from her family in Puerto Rico after the recent hurricanes that swept through the area.
"What's foremost in my mind and many others, is trying to figure out the best way to help," Lopez said. "Our island of Puerto Rico has been hit by the two most devastating hurricanes we've ever seen Irma and Maria. Today, Puerto Rico needs our help. I urge you to support and donate to the efforts(UnitedforPuertoRico.com) of the first lady of Puerto Rico, Beatriz Rosselló. Together we can help rebuild our island and the Caribbean."
"Puerto Rico is under a humanitarian crisis," he said today on Instagram. "We're running out of food, we're running out of provisions, we're running out of gas, we're running out of medicines. So this is a call to action to the international community to act now. We need your help more than ever.