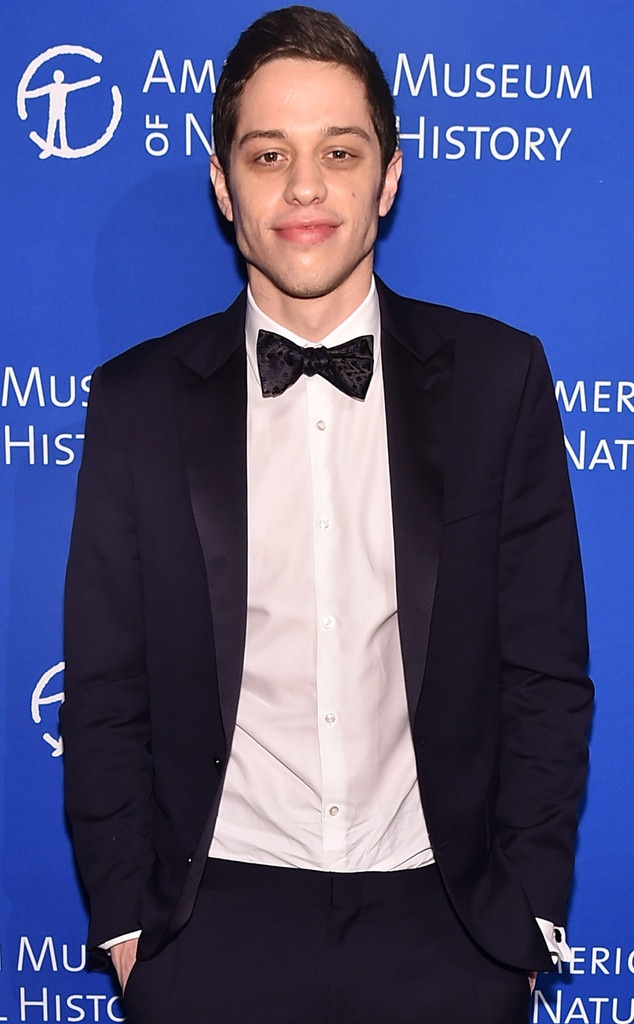 Michael Loccisano/Getty Images
Pete Davidson is sharing personal details about a recent medical diagnosis. 
The Saturday Night Live comedian revealed during Monday's appearance on the WTF With Marc Maron podcast that he struggles with borderline personality disorder. Davidson was diagnosed sometime after entering rehab in the fall of last year. 
"I've been a pothead forever," the 23-year-old shared. "Around October [or] September last year, I started having these mental breakdowns where I would, like, freak out and then not remember what happened after. Blind rage."
Davidson continued, "I never really did any other drugs, so I was like, 'I'm gonna try to go to rehab. Maybe that'll be helpful. So I go and I get off weed. They told me there, they're like, 'You might be bipolar,' and I was like, 'OK.' So they're like, 'We're gonna try you on these meds.'"
The SNL star said that after leaving rehab he started smoking marijuana again at the same time he was taking the prescribed medication.
Watch:
"SNL's" Pete Davidson Talks Recent Cast Shakeups
Two months later, Davidson told Marc Maron he "snapped" and suffered a "really bad mental breakdown," which caused him to quit smoking weed. In March, Pete returned to social media and announced his sobriety for the first time in eight years.
Unfortunately, another three months passed and Davidson's health hadn't improved. He explained, "I found out I have BPD, which is borderline personality disorder. One of my psychiatrists [diagnosed me]. He was always saying before this big meltdown, 'You're probably bipolar or borderline, we're just going to have to figure it out.'"
"I'm depressed all the time," he continued. Davidson has since began taking medication and attending regular therapy sessions, which he revealed is "working slowly but surely."
"I've been having a lot of problems," Davidson said. "This whole year has been a f--king nightmare. This has been the worst year of my life, getting diagnosed with this and trying to figure out how to learn with this and live with this."
Pete attributes part of his ongoing struggle with mental health to losing his firefighter father to the 9/11 terrorist attacks. He was only 7-years-old at the time. 
"My big thing is trust," Davidson explained. "One day he was here and the next day he was gone."