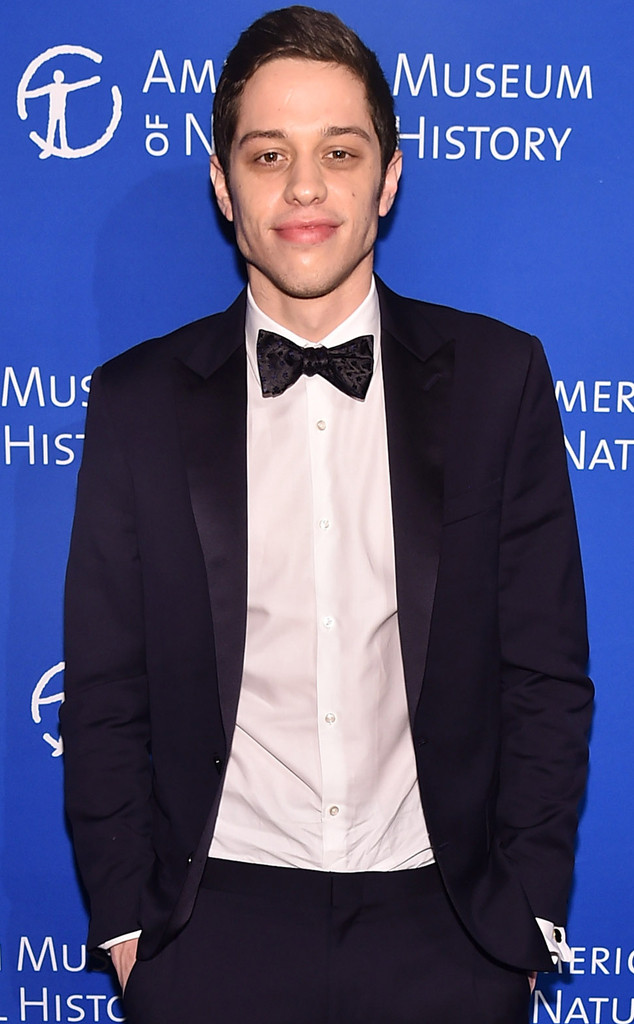 Michael Loccisano/Getty Images
Pete Davidson is sharing personal details about a recent medical diagnosis.
The Saturday Night Live comedian revealed during Monday's appearance on the WTF With Marc Maron podcast that he struggles with borderline personality disorder. Davidson was diagnosed sometime after entering rehab in the fall of last year.
"I've been a pothead forever," the 23-year-old shared. "Around October [or] September last year, I started having these mental breakdowns where I would, like, freak out and then not remember what happened after. Blind rage."
Davidson continued, "I never really did any other drugs, so I was like, 'I'm gonna try to go to rehab. Maybe that'll be helpful. So I go and I get off weed. They told me there, they're like, 'You might be bipolar,' and I was like, 'OK.' So they're like, 'We're gonna try you on these meds.'"
The SNL star said that after leaving rehab he started smoking marijuana again at the same time he was taking the prescribed medication.