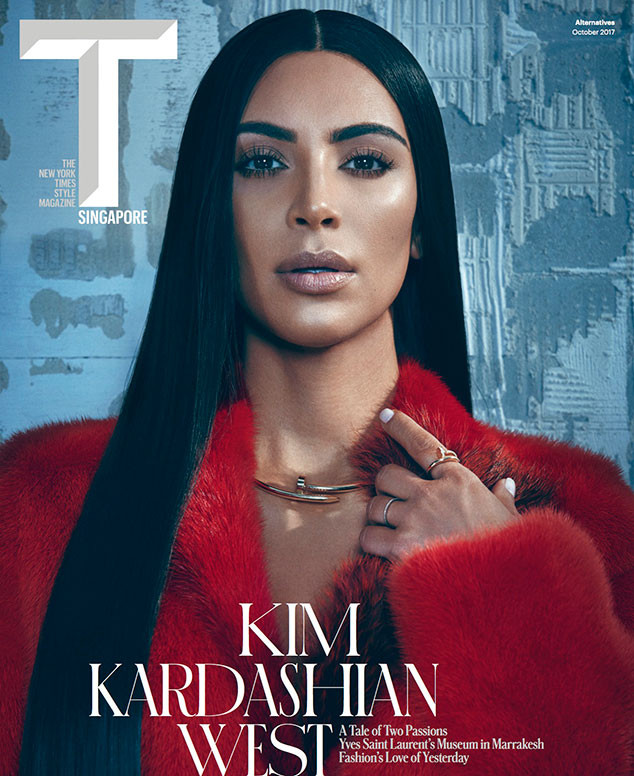 The New York Times Style Magazine Singapore
It's been nearly a year since Kim Kardashian was robbed in Paris, but time hasn't healed all of her wounds.
Since being bound and held at gunpoint in her hotel room in early October 2016, the reality star has come out on the other side, adopting a less materialistic look and lifestyle in the process. In the immediate aftermath of the robbery, the mother of two stepped away from social media, left her flashy style at the wayside and refocused on the most important element of her life—her family.
However, while much time has passed since that life-threatening experience, Kardashian may feel changed, but she doesn't feel more at ease.
"I definitely get a lot more anxiety now, just with people knowing your every move," she recently told T Singapore.