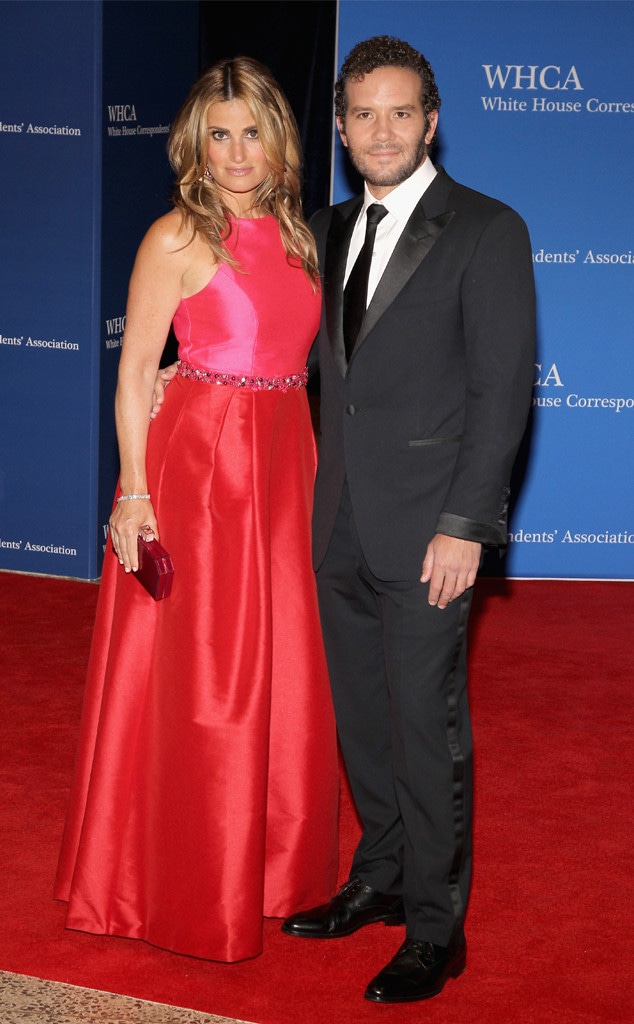 Paul Morigi/WireImage
Idina Menzel had Twitter buzzing Monday when she announced her marriage to Aaron Lohr. The two met when they co-starred in the 2005 film adaptation of the Broadway musical Rent.
"Wanted to let you know... Married the love of my life #aaronlohr this weekend @ our home," the 46-year-old star informed her followers. "Dad & son walked me down aisle. It was magical."
No other details were immediately available.
In a similar fashion, Menzel announced her engagement to the 41-year-old actor via social media in September. "I have wonderful news...my man and I are engaged! We are so happy," tweeted Menzel, who will voice Queen Elsa in Olaf's Frozen Adventure. "It's a beautiful time."
In April 2015, Menzel and Lohr made their red carpet debut as a couple at the White House Correspondents' Association Dinner in Washington, D.C. Four months later, The Los Angeles Times revealed that they had purchased a house together in Encino, Calif., for $2.675 million.
This is the second marriage for Menzel, who has a son with ex-husband Taye Diggs. The exes met as co-stars in the original Broadway production of Rent in 1995 and went on to star in the 2005 film (alongside Lohr). Menzel and Diggs got married in 2003 and separated a decade later.
"I'd be lying if I said there weren't times when I thought, 'Oh, man, people are going to trip out [if we broke up].' Maybe they thought it was cute that we met in Rent," Diggs told Redbook in 2014. "There weren't a lot of couples like us in the theater community—and I know there aren't a lot of performers as talented as she is—and then you have the whole mixed [race] thing. It was easy for people to root for us." That same year, Menzel discussed the downsides of dating after divorce with Valentine in the Morning, saying, "It all sucks." And with a young son to consider, she said, "I don't want to keep introducing him to people and having him form bonds and then take them away, you know? It's bad enough his mom and dad are getting divorced."
"I went through it when I was 15 years old. I keep telling myself, because I feel so badly for him, it's better that he's 4-and-a half than when he's 15. He has two parents that love him very much and we want to be great moms and dads," Menzel said. "At 15 I was too aware; I thought I was an adult, and I got in the middle of everything, and I took on the stress for both of them."
Last fall, shortly after getting engaged to Lohr (with whom she also co-starred in the Off-Broadway musical See What I Wanna See), Menzel admitted she was still beating herself up over the divorce. "You have a lot of regret with a child, and feeling like you're failing them in some way," she confessed to People Now. "Not giving them the idealistic scenario." Luckily, she and Diggs remain amicable co-parents. "Your child comes first. That's all. It's all about that. He comes first and you have to get past your own egos and you never talk bad about each other."