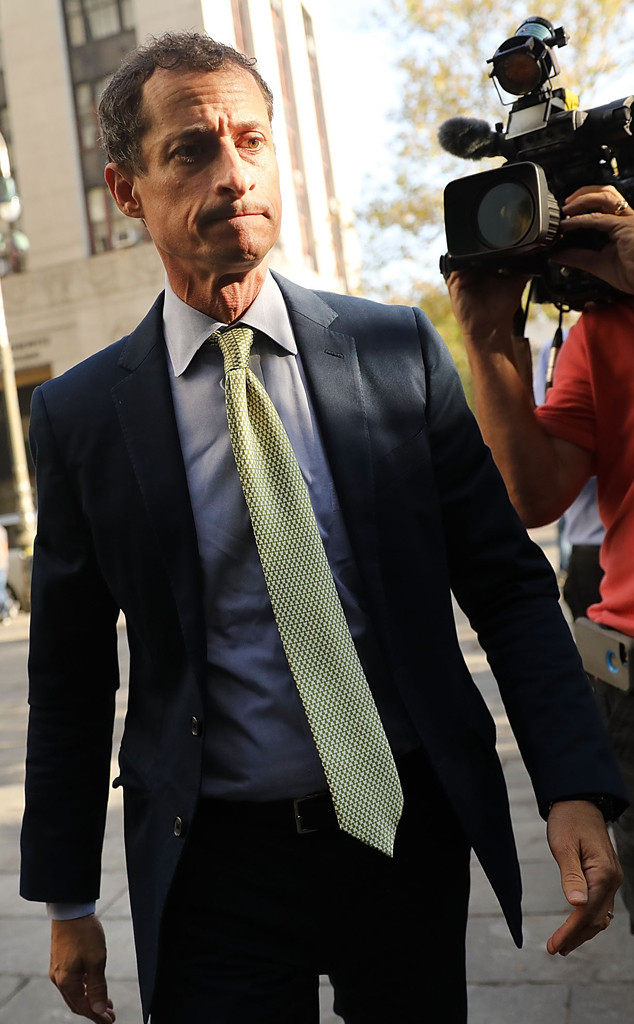 Spencer Platt/Getty Images
Anthony Weiner is going to prison.
The former Democratic congressman was sentenced to 21 months in prison on Monday in Manhattan federal court, four months after he pleaded guilty to transferring obscene material to a minor. Following his prison sentence, he will have a supervised release for three years. In addition to nearly two years in prison, Weiner must submit to DNA collection, comply with sex offender registration, take part in sex offender treatment, pay a $10,000 fine and must not have contact with the victim. Weiner must surrender by November 6.
"Anthony Weiner, a former Congressman and candidate for Mayor, asked a girl who he knew to be 15 years old to display her naked body and engage in sexually explicit behavior for him online," Manhattan U.S. Attorney Joon Kim said in a statement. "Justice demands that this type of conduct be prosecuted and punished with time in prison. Today, Anthony Weiner received a just sentence that was appropriate for his crime."