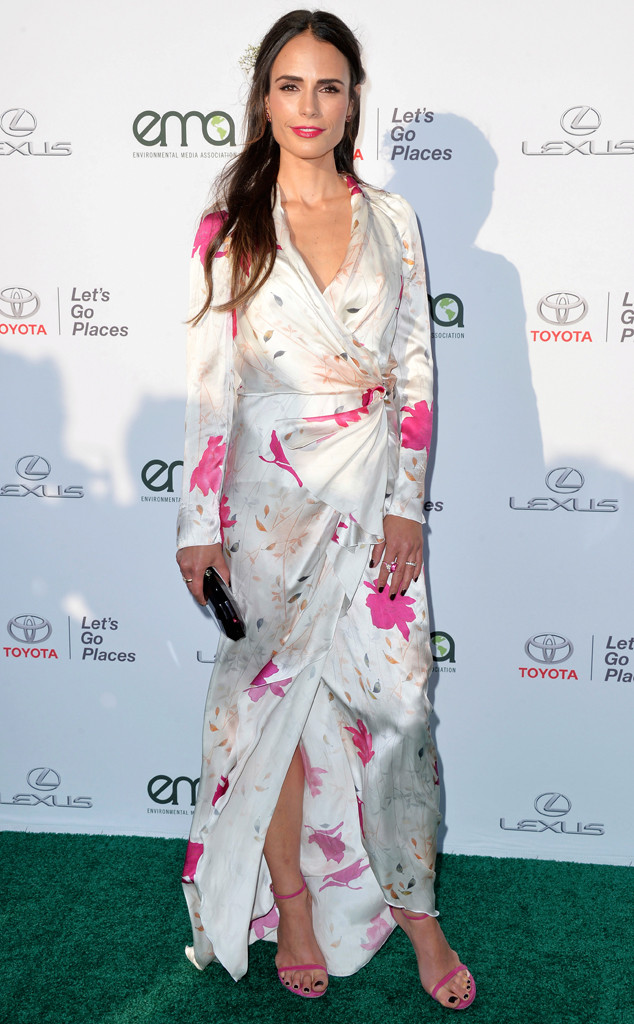 Sipa via AP Images
Galpals stick together!
Fast and Furious franchise star Jordana Brewster caught up with E! News at the 27th Annual Environmental Media Association Awards, hosted by Jaden Smith, at Barker Hanger on Saturday night.
While at the EMAs, Brewster said that the environment "is one of the most important causes." The 37-year-old, who donned a floral wrap dress, added, "I don't see taking care of the environment as a luxury anymore, it's essential and I think everyone is waking up to that now."
Additionally, the Lethal Weapon star dished about what was coming up for her fast-moving and wildly popular film franchise—and admitted that she wanted her longtime co-star Michelle Rodriguez, who threatened to walk away from the franchise over the summer, to come back.
In June, Rodriguez took to Instagram to speak up about the franchise's treatment of women and admitted she may not come back.
The outspoken star wrote, "F8 is out digitally today, I hope they decide to show some love to the women of the franchise on the next one. Or I just might have to say goodbye to a loved franchise. It's been a good ride & I'm grateful for the opportunity the fans & studio have provided over the years... One Love."
In response to Rodriguez's controversial comments, Brewster told E! News last night, "I don't feel like I can speak for her, I adore her and I adore the franchise."