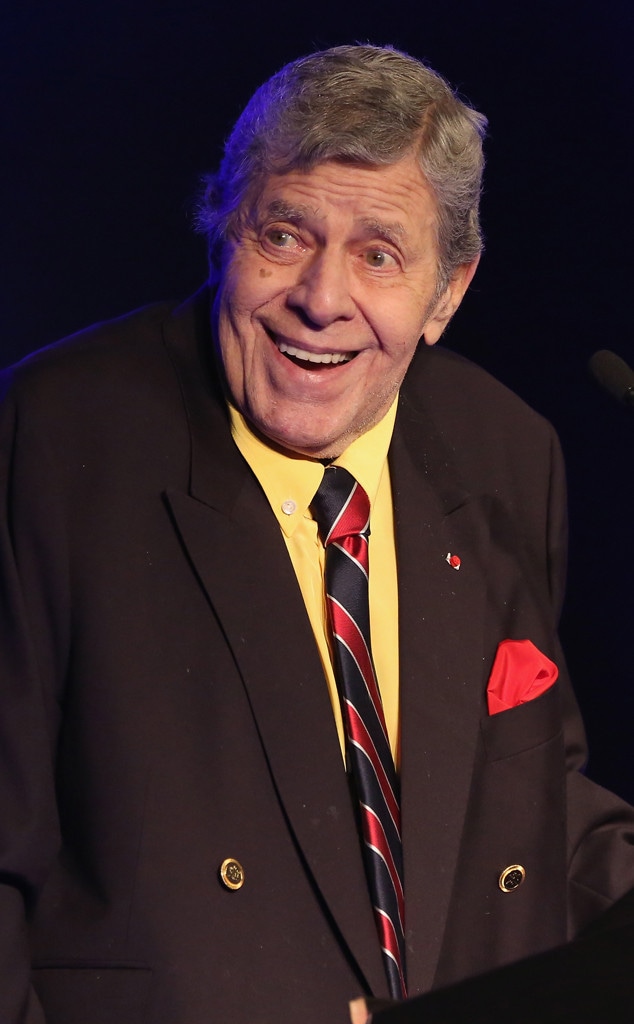 Gabe Ginsberg/Getty Images
After obtaining the Last Will and Testament of Jerry Lewis, The Blast discovered that the late comedic actor excluded the six children from his first marriage from receiving any benefits upon his death.
"I have intentionally excluded GARY LEWIS, RONALD LEWIS, ANTHONY JOSEPH LEWIS, CHRISTOPHER JOSEPH LEWIS, SCOTT ANTHONY LEWIS and JOSEPH CHRISTOPHER LEWIS and their descendants as beneficiaries of my estate, it being my intention that they shall receive no benefits hereunder," the documents obtained by The Blast read.
The media outlet also reported that Lewis' son Joseph died of an overdose in 2009 and that Lewis noted that he was deceased in the documents. 
According to The Blast, the will had been executed in 2012.
Lewis' first wife and mother of the aforementioned six children was Patti Palmer. The former couple married in October 1944 and divorced in September 1980 after 36 years of marriage. Lewis then married SanDee Pitnick in 1983 with whom he shared an adopted daughter. 
Lewis died in his Las Vegas home on Aug. 20 at the age of 91.
He is remembered for a number of performances, including his comedic partnership with Dean Martin. The duo starred in the Martin and Lewis Colgate Comedy Hour. He also appeared in a number of films, including Rock-a-Bye Baby, The Nutty Professor, The King of Comedy and The Bellboy.
He also won numerous achievements throughout his career, including the Academy of Motion Picture Arts and Sciences' Jean Hersholt Humanitarian Award.