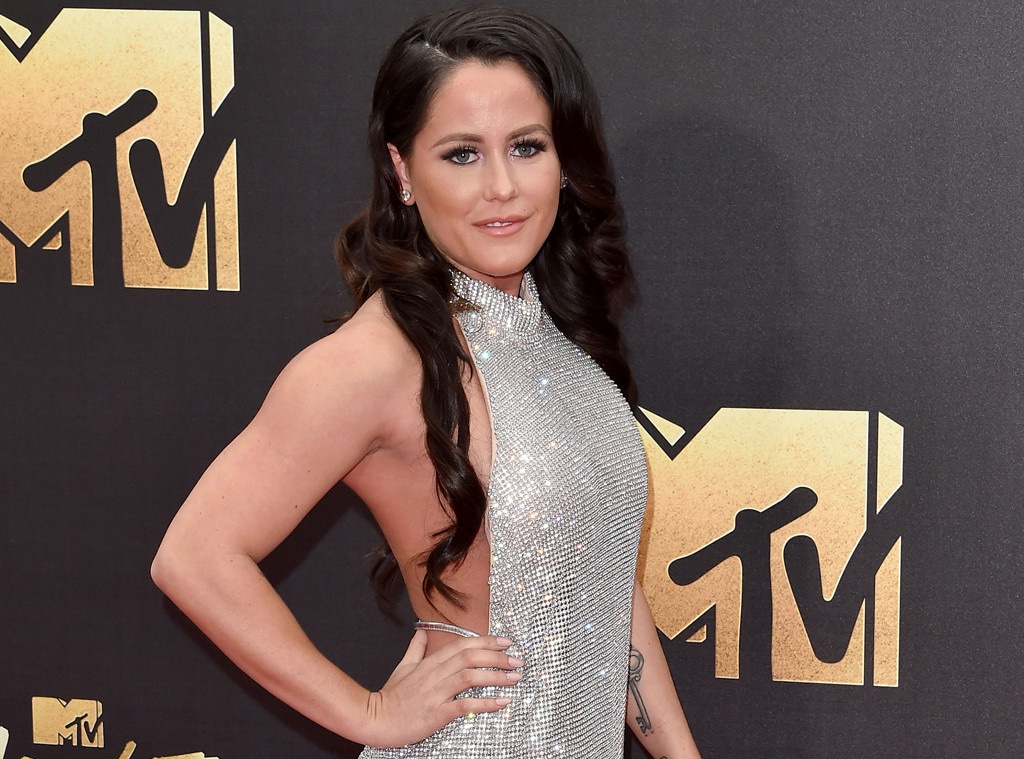 Axelle/Bauer-Griffin/FilmMagic
In 24 hours, Jenelle Evans will be a bride. 
The North Carolina native, who first rose to fame on 16 and Pregnant, is about to say "I do" to her future husband David Eason and embark on a new chapter. 
As she bids farewell to her single life, the 25-year-old also leaves a rocky road behind her leading up to this point. At the time of her first child Jace's birth eight years ago, the then-teenager had a hard time adjusting to her new life as a mom. 
Watch:
Exclusive: Jenelle Evans Talks Jace & Mom
What resulted was a tumultuous relationship with her mother, Barbara Evans; one that would span years of public battling as the two women would later fight over custody of the boy. In 2010, Barbara gained custody of her daughter's firstborn and it wasn't until this May that Jenelle had a formal visitation schedule set to see him while Barbara still maintains primary custody. 
However, Jenelle's personal life was also rife with romantic hurdles. Her first marriage—to Courtland Rogers in 2012—lasted four months and included legal problems. 
In the midst of divorcing Rogers, Evans began a new relationship with Nathan Griffith, with whom she shares son Kaiser. A year after giving birth to her second son, she broke off her engagement to Griffith. 
Ultimately, she found love with Eason, with whom she welcomed daughter Ensley and accepted his proposal in February. As she wrote in her announcement to fans at the time, "We've decided on forever! #PerfectTiming." However, it wouldn't have been perfect timing had Evans not overcome another hurdle in her life. As she confirmed in her memoir, the mother formerly battled a heroin addiction and nearly lost all ties to the people closest to her. "The first thing I lost to the drug was my family," she wrote in the book. "I disowned my mother and siblings and friends, but the truth is no one wants to talk to you when they suspect you're a junkie."
As she told E!'s Ken Baker in July, "I think my low point was with my drug issue and the whole heroin thing...I almost overdosed and died. I was trying to run away from my problems."
With the help of rehab, she's been able to put the drug in her past and move on with Eason by her side. "David is such a humble man and has never disrespected me. He can handle me so well," she previously told E! News. "He treats my boys as if they were his own and that's all I ever wanted for me and my family."
As the countdown to the wedding continues, take a look at Evans' wedding planning in pictures below.