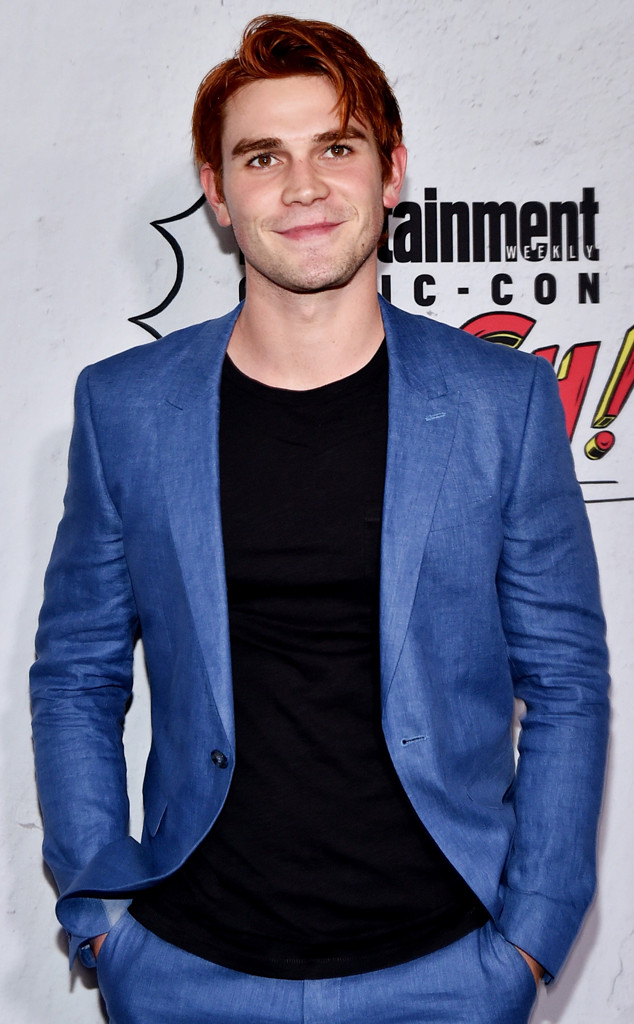 Mike Coppola/Getty Images for Entertainment Weekly
UPDATE: Warner Bros. Television, who produces Riverdale, has responded to the report. See their statement below.
_______________________________
Riverdale star KJ Apa is OK after being involved in a car crash near Vancouver last week following a very long workday, a report says.
The accident took place late at night after the New Zealand actor spent 16 hours shooting scenes for the show, The Hollywood Reporter said on Thursday. The 20-year-old actor apparently fell asleep at the wheel while driving a 45-minute trip to his hotel after midnight and crashed into a light pole. He was taken to a hospital and discharged without serious injuries, while the vehicle was rendered inoperable, the outlet reported.
Warner Bros. Television disputes some of the details and said in a statement that "we are extremely grateful that K.J. Apa was uninjured during his recent accident."
Apa, who plays Archie on the CW series, has not commented.
His co-star Cole Sprouse had planned to travel with him in the car but ultimately changed plans, THR said, adding that after the crash, the actor asked that Riverdale stars working late hours be provided transportation. Sprouse has not commented.