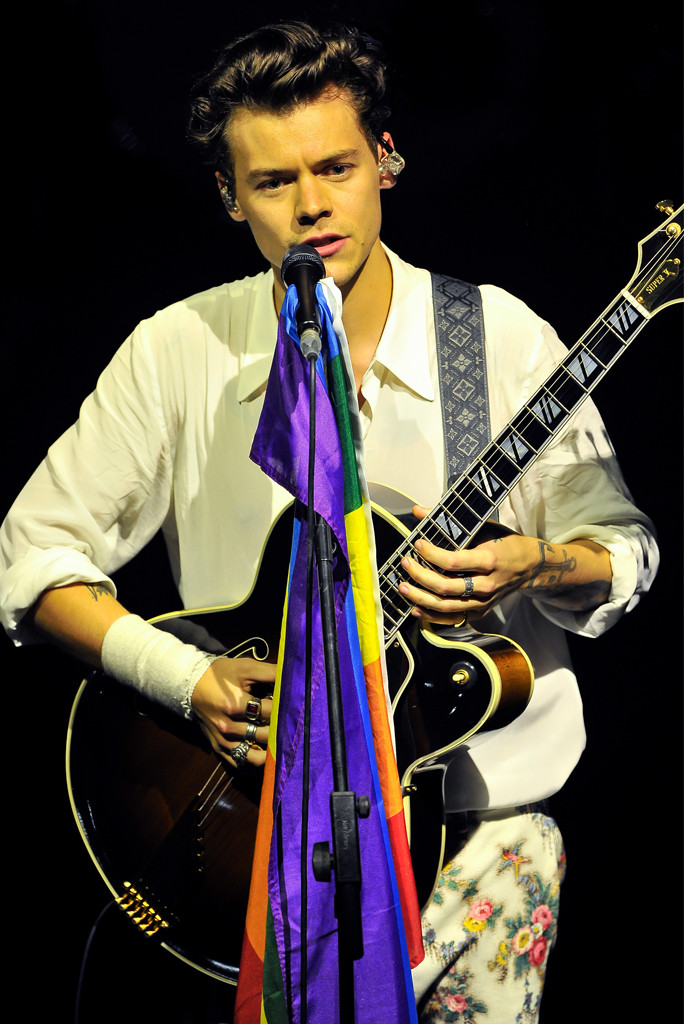 Steve Jennings/Getty Images for Sony Music
Harry Styles kicked off his first solo tour with a message of love and equality.
The singer, who rose to fame with One Direction, performed at the Masonic auditorium in San Francisco on Tuesday. A fan threw onstage a rainbow Pride flag, which Styles waved around before attaching it to his mic stand while performing his song "Woman."
"Cried in the arms of a gay man standing by me when this happened. It was a beautiful moment and a wonderful show," wrote Twitter user @MarissaRachay. "Thank you @Harry_Styles."
"Harry dancing on stage with an LGBTQ pride flag makes me feel safe. What a human being," tweeted user @harryfanboyz. "Thank you. I love you so much @Harry_Styles."