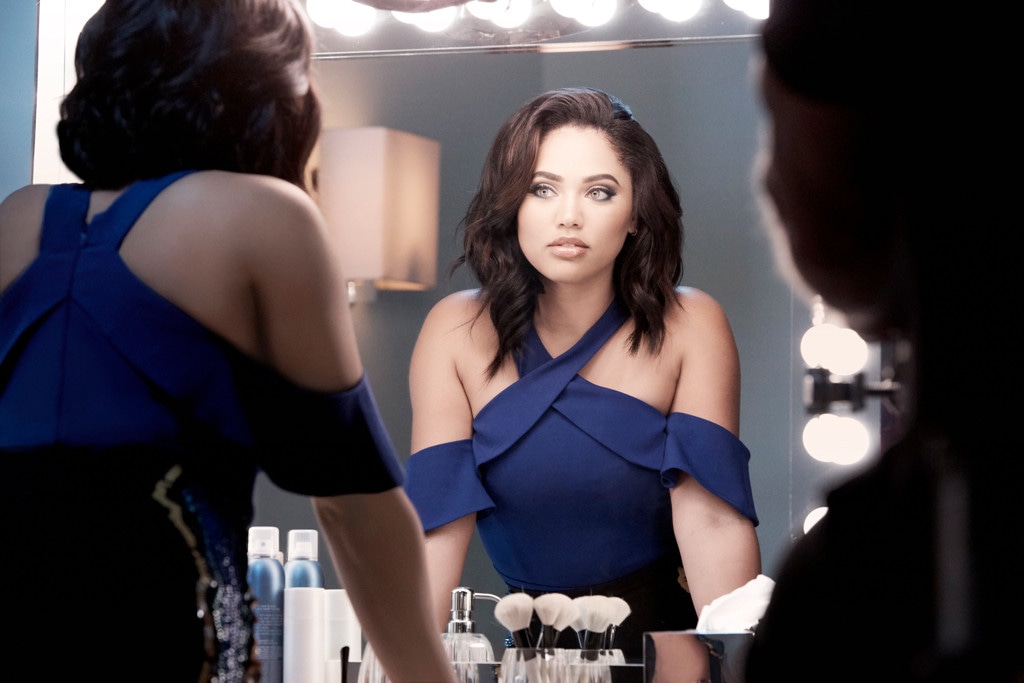 Covergirl
It's official...Ayesha Curry is now a Covergirl!
Today, the Ayesha's Home Kitchen star joins Queen Latifah, Katy Perry, Sofia Vergara and Issa Rae, who announced her partnership with the brand just last week, as a face of the beauty brand. This is the first time that we've seen the chef and bestselling author in a beauty campaign. It's exciting. With her high-energy personality, blossoming career and growing family, she's the relatable, fresh face that we've been waiting for. 
"My philosophy is all about seeking joy and creating balance in life," Ayesha stated in a press release. "I've shared a lot about how I do this with food, family and faith, and now, through my partnership with Covergirl, I want to share how makeup helps create those moments of happiness, confidence and self-expression."
With her signature bright, wide smile, the star will kick off her collaboration with a new product: the Peacock Flare Mascara. The new lash product promises drama and glamour with a few coats—perfect for her look and on-camera projects as a chef. The new product hits shelves in November. 
Watch:
This Drugstore Beauty Hack Promises Voluminous Lashes
While her husband, NBA star Stephen Curry, is resting up for next season (after winning the championship), his wife is clearly making strides, branching out from her cooking background.
She just might be the real MVP.