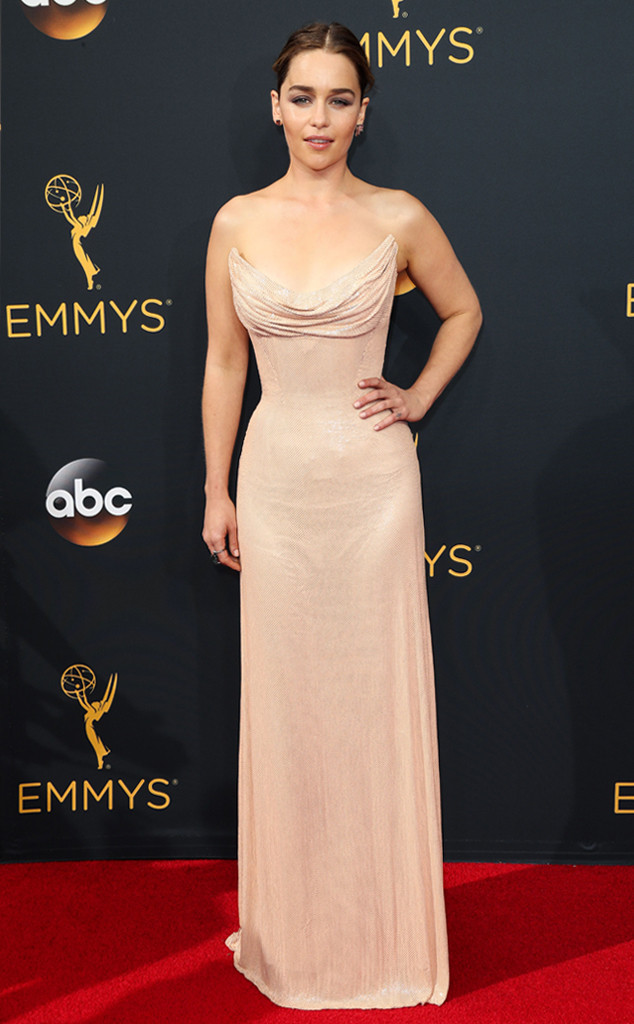 Rex/Shutterstock
That you, Emilia?!
Emilia Clarkea.k.a Daenerys Targaryen in HBO's Game of Thrones—took to Instagram on Tuesday to reveal her new, Khaleesi-fied hair do. The star went short and platinum blonde and couldn't help but draw the comparison between herself and the badass character she's been playing on screen for the past seven seasons.
"AAAAHHHHHHH SHHHHIIIII****** I done did it," wrote Clarke in a caption to her 13.4 million followers. "Mother of dragons meet Emilia. Emilia meet mother of dragons. If you squint just so you might never know."
The 30-year-old star is a natural brunette, but has become widely recognized for the majestic, silvery-blonde locks that belong to her GoT character.