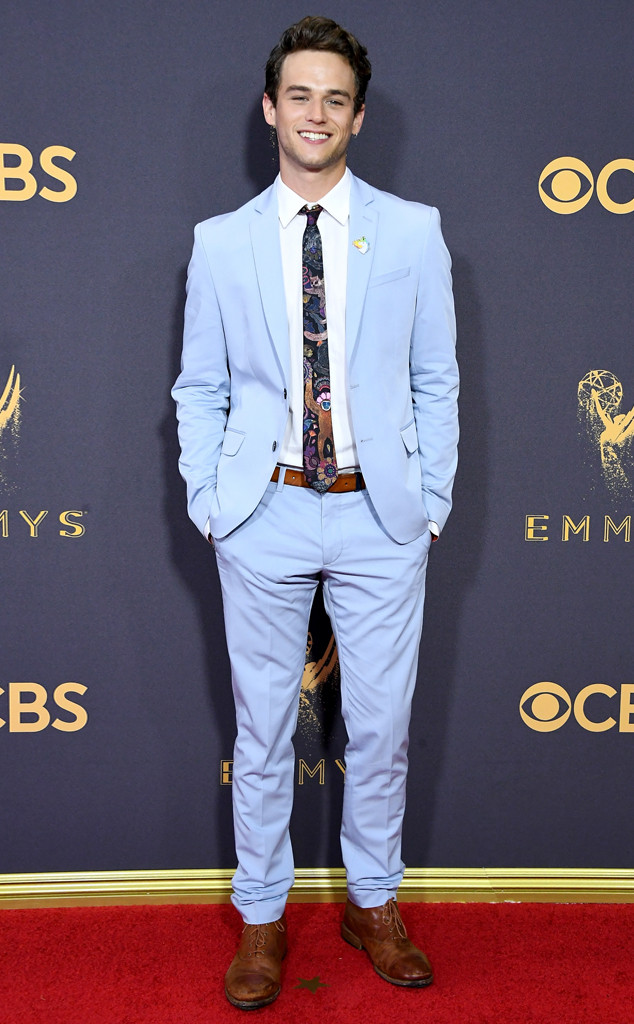 Steve Granitz/WireImage
He's not holding back...
In response to an anti same-sex marriage message in Australia, 13 Reasons Why star Brandon Flynn has taken to social media to speak out against hate and to say that he's part of the LGBTQ+ community.
Same-sex marriage is currently illegal in Australia, however, the people down under have just been given the opportunity to vote on the hot-button issue via a postal survey—and Flynn had some choice words for someone who wrote "Vote No" in skywriting over the skies of Sydney.
In the emotional Instagram post shared on Sunday, the actor, who plays bad boy Justin Foley on the hit Netflix show, posted a rainbow flag that read "Equality" and wrote, "Too many of my friends have been kicked out of their homes, kept in the closet, beat up, killed, ridiculed by church and state, institutionalized... and you are scared that if we vote YES, you won't be able to show your hate for Us. F--k that. We've been scared sh-tless our whole lives thanks to all the stigmas that surround us, stigmas that were set in place by the same kind of people who flew that plane over Sydney."