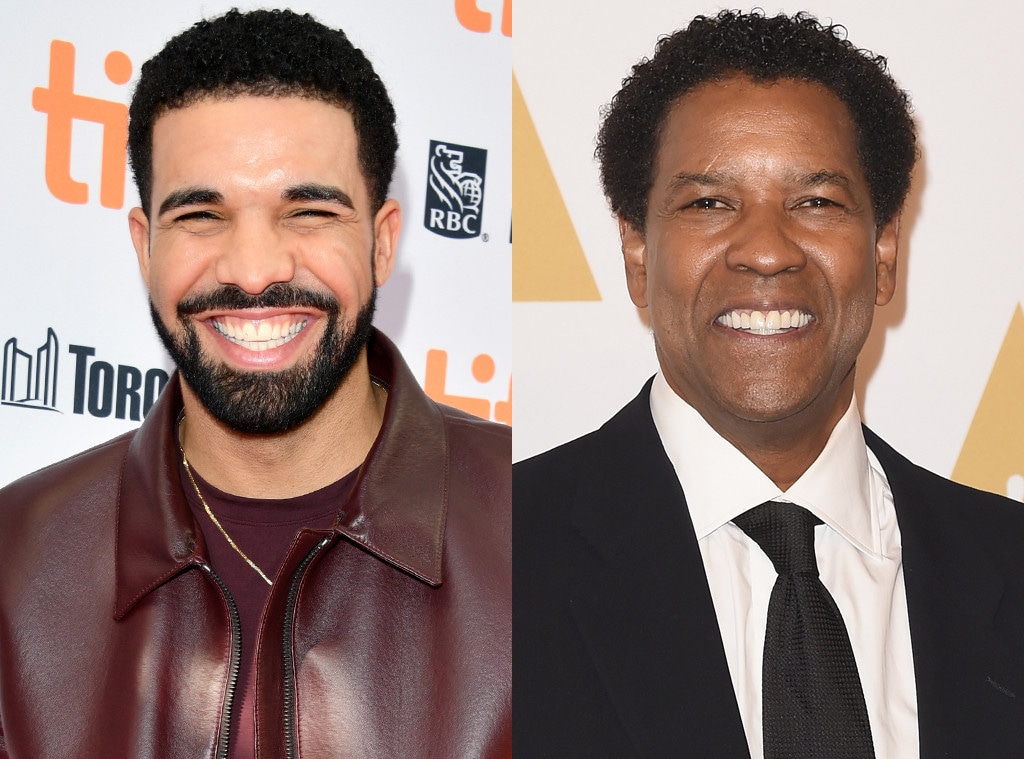 Getty Images
Denzel Washington has been initiated into Drake's hall of fame—or that is, his body of fame.
The rapper recently had a portrait of Washington's character Bleek Gilliam from the 1990 film Mo' Better Blues tatted onto his arm by Toronto-based tattoo artist Inal Bersekov. His inspiration? Bersekov told E! News that the rapper said Mo' Better Blues is one of his all-time favorites, adding, "That movie kind of inspired him."
The famous tattoo artist took to Instagram to share the image of Drake's newest tattoo with his followers, thanking Drake for trusting him with the work of art.  
It isn't the first time the Degrassi actor has drawn inspiration from the Spike Lee film. In 2010, the artist told MTV News he channeled his inner Frank Sinatra and Bleek Gilliam for an MTV VMAs promo video in which he performed like a tried and true member of the rat pack.
In addition to his tattoo of Denzel, the artist also had Bersekov ink a portrait of his recently deceased friend and fellow rapper, Anthony 'Fif' Soares.
Upon finding out about the death of the OVO Sound member, Drake posted a photo of his friend on Instagram, saying, "I still can't even believe this morning was real."
Washington is now included among the many artists that Drizzy admires and has had immortalized on his body. The rapper is known to have tattoos of celebrities like Aaliyah, Lil' Wayne and Sade all over his body. He even has a matching shark tattoo with Rihanna, which they both had inked on their arms after he took her to an aquarium in Toronto for a date.
What do you think of Drake's newest tattoos? Let us know in the comments below!