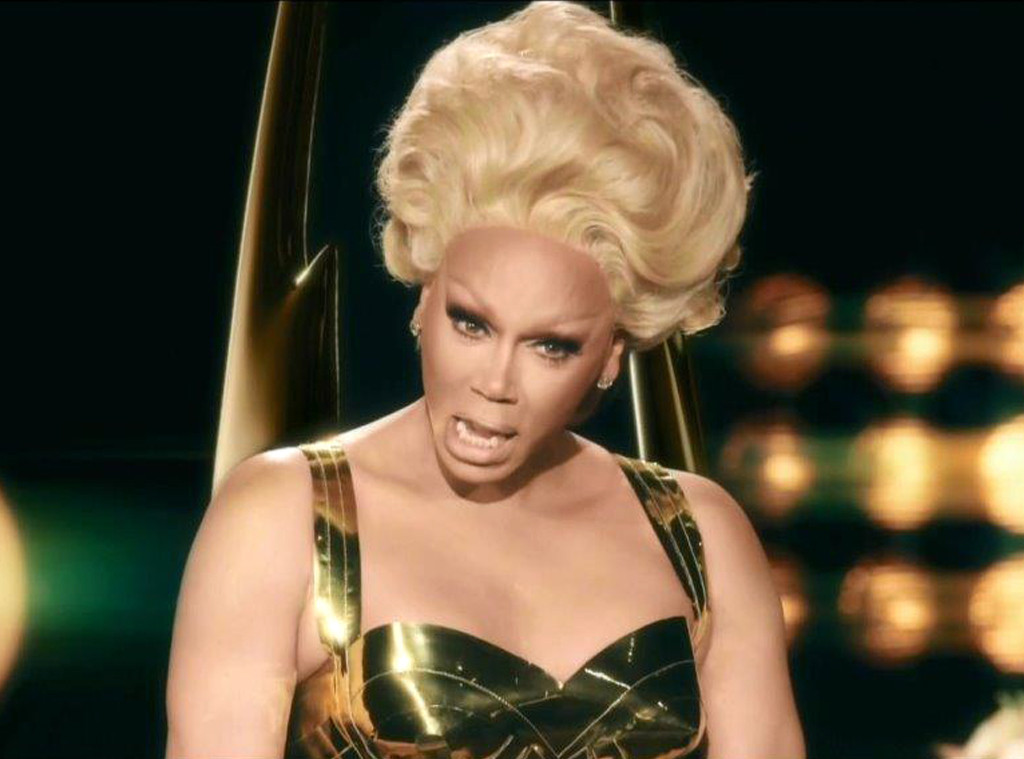 Thanks to the one and only RuPaul, we finally have some insight into the drama that goes down between all the award show statuettes and trophies. 
The comedienne and TV personality made a surprise cameo appearance alongside host Stephen Colbert at the 2017 Emmy Awards, where she dressed up as Emmy—the iconic gold statue that gets passed out to the finest and brightest TV stars. 
So what did Ru, er, Emmy have to share Colbert in her first-ever "interview?" Well, first of all, she's excited to finally get a rest from holding up that giant sphere for almost seven decades straight. In her own sassy words, "I'm excited to be sitting down at all. I've been holding that thing up for 69 years!"
On to the real gossip, Emmy had a lot to say about Oscar and Tony, the famous men behind Hollywood's biggest night for film and Broadway. 
She admitted of Oscar, "He's cute. We actually dated for a while. I had to break it off. I couldn't trust a man who is naked and holding a sword." 
And as for Tony, let's just say he doesn't play for Emmy's team. "I would, but his husband gets so damn choice," RuPaul teased.
She also had some choice words for the People's Choice Awards statue, who Emmy considers a "basic woman." She elaborated, "Last time I hung out with her, she went home with a bowling trophy. That bitch is messy!"
Emmy also shared some heartfelt (albeit candid) advice for tonight's winners: ""If you win, own it, share it, love it. But when you get up on that stage, don't say you're surprised how heavy I am because that's just plain rude. Can I get an amen up in here? Okurrr!
Amen, Ru!
Don't miss E! News tonight at 7 and 11 p.m. and tune in to the Fashion Police 2017 Emmys Special, with guest co-host Erika Jayne, at 8 p.m., only on E!