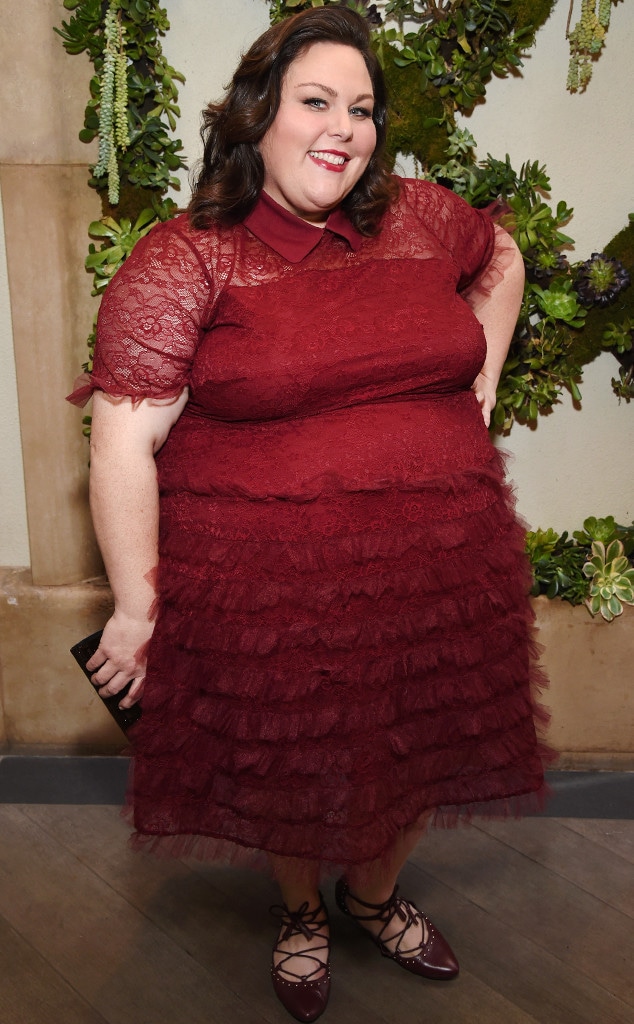 Michael Kovac/Getty Images
Chrissy Metz isn't afraid to take fashion risks on the red carpet, and we love it.
Ruffles, metallic fabric, pink sequins, brilliant florals—the This Is Us star is willing to try just about anything and consistently stuns on the red carpet. Her keen eye for style is of no surprise, as the star has been making her own clothes since she was a teen, since many stores didn't carry clothes that were flattering on her body or even fit.
"I had to make [my style] my own, because otherwise you'd look like someone's grandma and you're 14," she said in an interview with People. "I got super creative. I made a purse out of an old Baskin Robbins ice cream tub."
With this level of creativity at a young age, it's no wonder that the star feels comfortable wearing out-of-the-box fashion and dressing for her body. And, if you don't care for her choices, guess what? She doesn't care.
We hope that the star continues to wear what she wants, because it's working for her. Check out her best looks on the red carpet below!