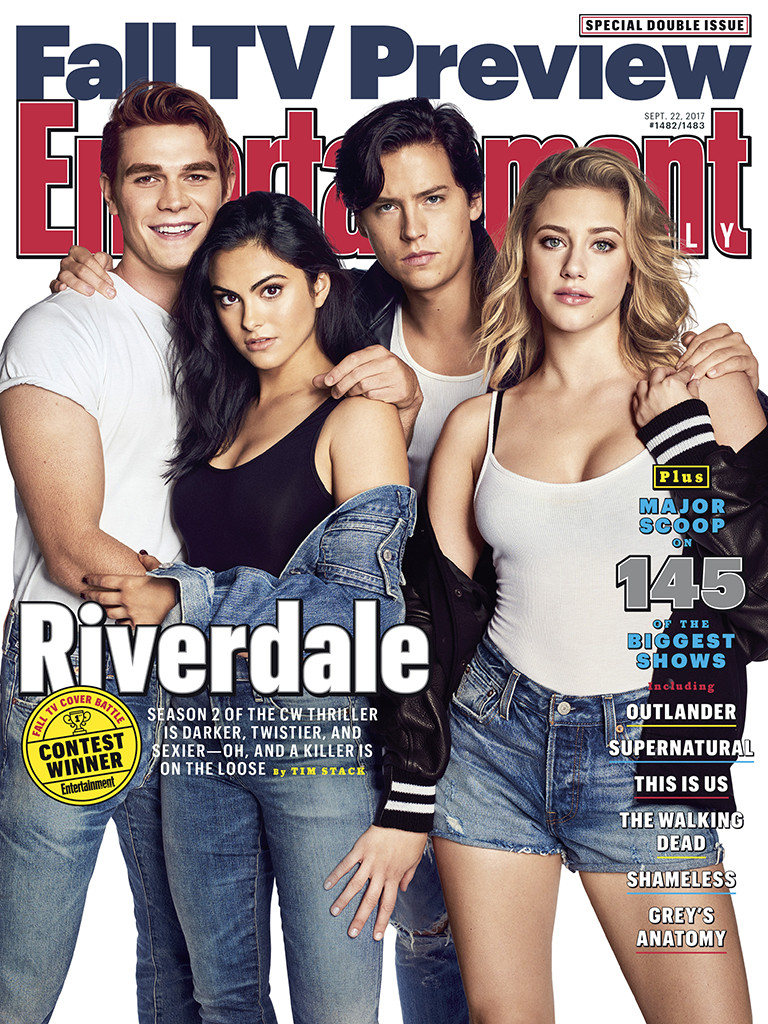 Courtesy Entertainment Weekly
Cole Sprouse won't kiss and tell.
The actor played especially coy in a recent interview with Entertainment Weekly, where the publication asked if there's any truth to reports that he and Riverdale co-star Lili Reinhartare dating IRL. E! News previously reported that Cole and Lily started dating sometime over the summer, as made evident by their PDA-filled weekend at 2017 Comic-Con and subsequent date nights.
So what does Cole think about the Bughead hysteria? He told EW, "Since the show began, people have wanted Lili and I to be together. People have wanted Lili and Cami [Mendes] to be together. People have wanted KJ [Apa] and I to be together. People have wanted every actor on this show to be in a union that they could make real and talk about."
The former Disney star, 25, added, "So I think that kind of discussion, especially because it's based so much on rumor and hearsay, needs to be taken with a grain of salt."