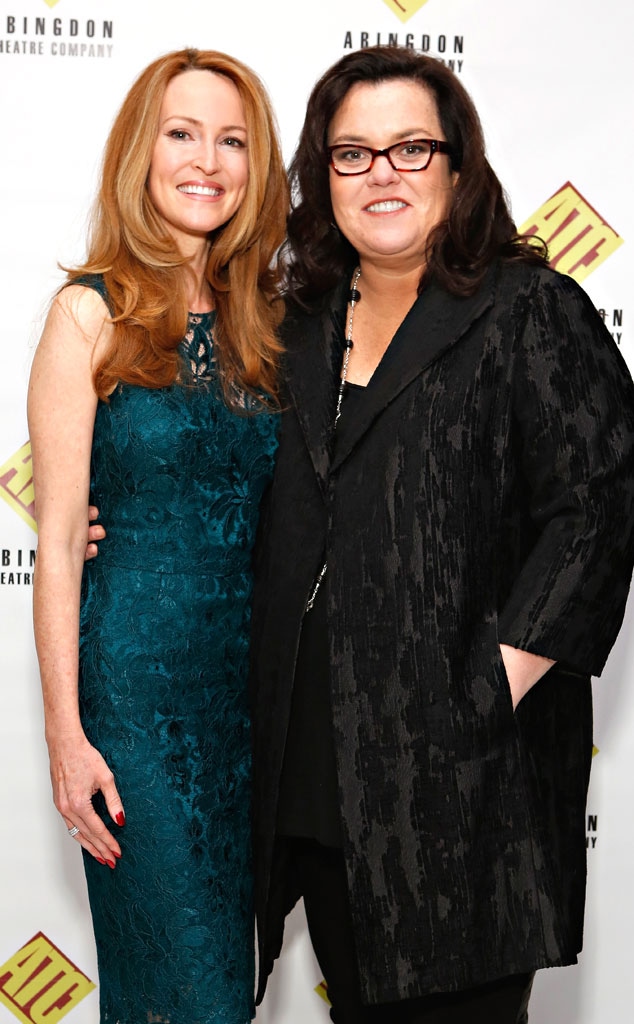 Cindy Ord/Getty Images
UPDATE: Rosie O'Donnell's ex-wife Michelle Rounds' death has been ruled a suicide, a spokesperson with the Orange County Coroner confirmed to E! News. 
According to The Blast, the cause of death was listed as "intoxication by amitriptyline, clonazepam, and quetiapine."
______
Rosie O'Donnell is mourning the loss of her ex-wife, Michelle Rounds. 
Her rep released the following statement to E! News on Friday: "I am saddened to hear about this terrible tragedy. Mental illness is a very serious issue affecting many families. My thoughts and prayers go out to Michelle's family, her wife and their child." 
Rounds passed away this past Monday from an apparent suicide, TMZ reports. She was 46-years-old. 
The television personality and Rounds were married for more than three years between 2012 and 2015. During their relationship, which began in 2011, Rosie and Michelle adopted now 4-year-old Dakota.
An online obituary states that Michelle is survived by her parents, wife Krista Monteleone, two daughters and a stepson. Donations in honor of Michelle can be made to the Desmoid Tumor Research Foundation. Rounds' family will hold a private memorial service.
In a fan Q&A on Rosie's website, she reportedly revealed that the celeb had sole custody of their daughter, who she calls "Dax."
The two wed in a private ceremony in New York on June 9, 2012.  Rounds underwent surgery to remove desmoid tumors only five days later. It marked second marriage for O'Donnell, who has four children, ages 4 through 22, with Kelli Carpenter.
O'Donnell filed for divorce from Rounds in February 2015, citing an "irretrievably broken relationship." About a year later, the divorce was finalized. 
Around the time of their split, the comedienne also announced her exit from The View.
"Rosie has teens and an infant at home that need her attention," her rep shared. "This has been a very stressful situation. She is putting her personal health and family first. ABC has been wonderfully understanding and supportive of her personal decision to leave The View. Next week will be her last."
Our thoughts go out to Michelle's loved ones at this time. 
(This story was originally published Friday, September 15, 2017 at 1:29 p.m.)
If you or someone you know needs help, please call the National Suicide Prevention Lifeline at 1-800-273-TALK (8255).