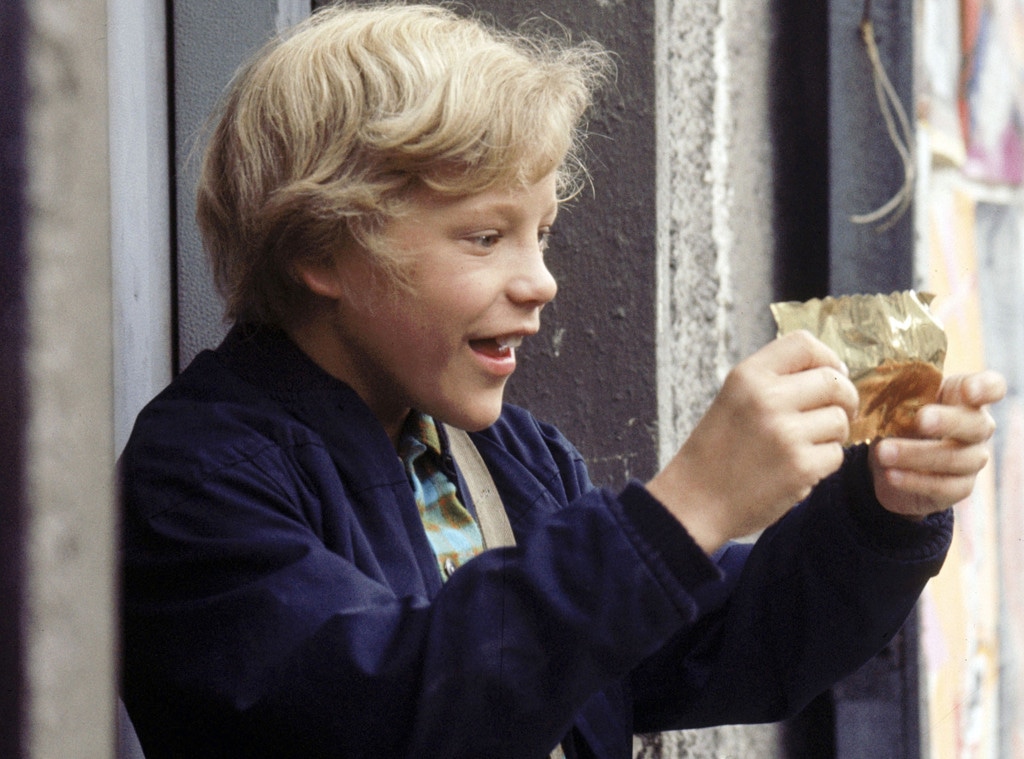 Warner Bros.
Roald Dahl's Charlie and the Chocolate Factory is a beloved children's book and has been turned into a movie not once, but twice—starring Gene Wilder as the main chocolatier Willy Wonka in the first movie and Johnny Depp in the second.
But it looks like the late author envisioned the main protagonist Charlie a little differently than the character that appeared in the pages of his book and on the big screen. In a recent interview with BBC Radio 4's Today program, Liccy Dahl, Roald's wife, revealed that her husband originally depicted Charlie as "a little black boy."
"His first Charlie that he wrote about was a little black boy," she told the BBC.
According to the BBC, Donald Sturrock—Roald's biographer—told the program that the author "had a foot in both camps" when it came to American and British sensibilities. Liccy also told the BBC that she thought Dahls's original decision to depict Charlie as black was "influenced by America." Note: The book was published in 1964 during the middle of the African-American Civil Rights Movement. 
However, Roald's publisher apparently advised against this decision.
"It was his agent who thought it was a bad idea, when the book was first published, to have a black hero," Sturrock told the BBC. "She said: 'People would ask why.'"
Liccy told the BBC that she thought this change was a "great pity" and that it would be "wonderful" to see Charlie depicted as how her husband originally intended.
Still, the BBC wrote that Roald faced controversy for depicting the Oompa-Loompas—Wonka's assistants—as black pygmies in the first edition of the book. These characters were then given "rosy-white" skin in the second edition, the BBC reports, and had their skin changed to orange in the original movie, called Willy Wonka and the Chocolate Factory, with Wilder. However, Liccy revealed that her husband wasn't a fan of the film.
"He wasn't very happy about Charlie, the original with Gene Wilder," she told the BBC about the 1971 film.
To watch some of the interview, view the tweet. 
For those unfamiliar with the story of Charlie and the Chocolate Factory, it's about a chocolatier named Willy Wonka who invites five children who find golden tickets in his candy bars to visit his factory. Charlie is one of the five—and best behaved—children. 
In addition to writing Charlie and the Chocolate Factory, Roald wrote James and the Giant Peach, Matilda and The BFG.