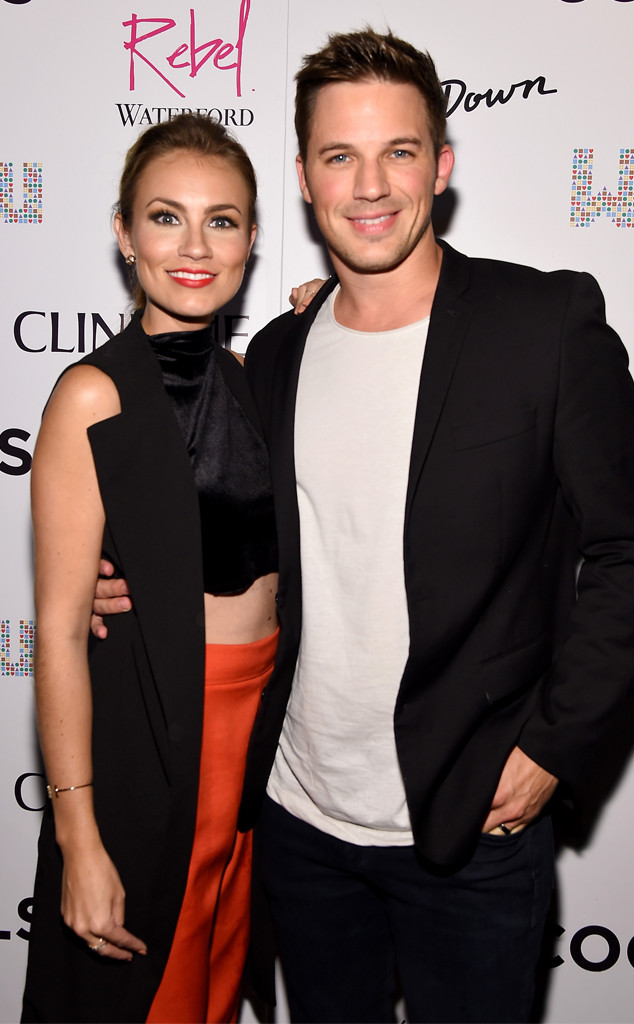 Gary Gershoff/Getty Images for RebelxWaterford
It'll be a girl for Matt Lanter and wife Angela Lanter.
The Timeless star and 90210 alum and his wife, a YouTuber and blogger, revealed in August they are expecting their first child. On an episode of their podcast Hello Bump that was released on Thursday, they revealed that she is pregnant with a baby girl.
Matt, 34, said Angela, 32, took a prenatal blood test that screens for genetic disorders as well as the child's sex and that they requested their clinic to have the results revealed in a note, placed inside an envelope. They received it when she was 14 weeks along.
Matt said they videotaped their reactions as they opened the envelope at home. He then played audio from that recording.
"It's a little girl! A little girl!" he exclaimed as Angela screamed with joy.
"You didn't expect that!" she said. "You thought it was a boy, you swore you saw testicles."
"I'm overjoyed," Matt said. "That's awesome."