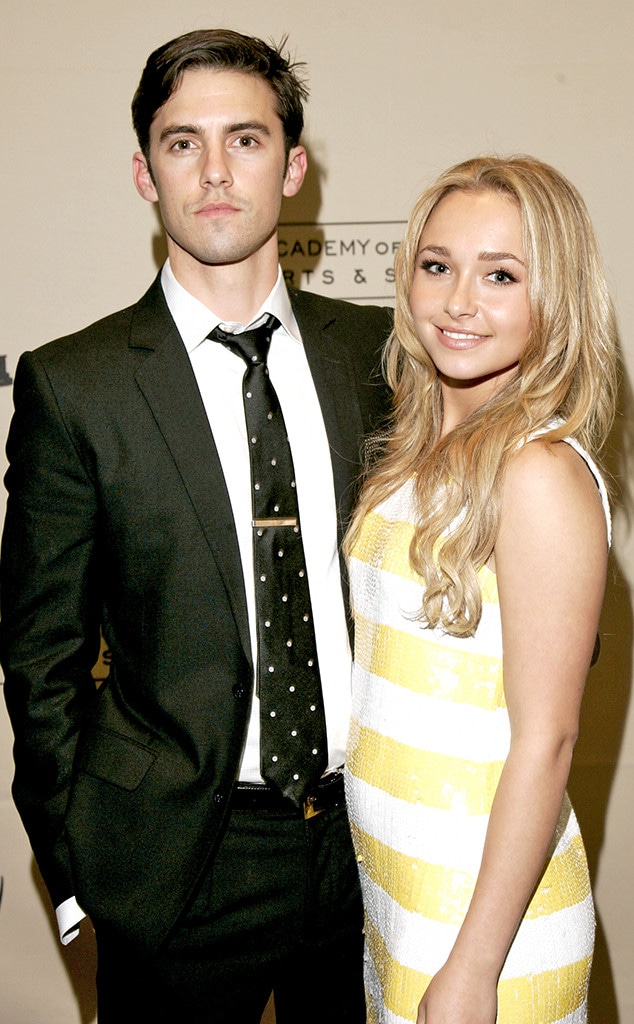 Mathew Imaging/FilmMagic for Academy of Television Arts and Sciences)
In case you weren't aware, Milo Ventimiglia didn't just save the cheerleader; he dated the cheerleader.
The 40-year-old actor, now known for his dad role on This Is Us, used to date Hayden Panettiere, his co-star on NBC's Heroes. They were together for about two years until 2009. He was 29 and she was barely 18 when they started going out and the two often made tabloid headlines, including after their split.
In an interview with MR PORTER luxury menswear site's magazine The Journal, posted Thursday, when asked what he learned from the experience, he said, "Never do it again. There are things that happen to you in your life that shape who you are. Everything I've been through from jobs to friendships to partnerships, everything has built me to who I am. You learn from it. You learn a better way of doing things. It wasn't until my mid to late twenties that the job wears on you, relationships wear on you."
"But I wouldn't change a thing," he added. "When you get knocked over the head in life, it builds your perspective."
We Are The Rhoads for MR PORTER
We Are The Rhoads for MR PORTER
After she and Milo split, Hayden, now 28, began a relationship with Ukrainian heavyweight boxer Wladimir Klitschko, now 41. The two are parents to a 3-year-old daughter, Kaya.
"It was never a case of me making a decision, saying, 'I want to date older men,' the actress told The Telegraph in 2013. "But I am drawn to people who make me up my game, who bring me up to their level. I want to be with somebody who is more worldly than me, somebody who can give me guidance and is completely secure and comfortable with who they are."
Watch:
A Quickie With Milo Ventimiglia
Milo also used to date another former co-star—Gilmore Girls' Alexis Bledel, for about three years until 2006. Yes Rory and Jess were really together.
Milo had told E! News last October, when asked about dating co-stars, "Bad idea. Don't s--t where you eat."