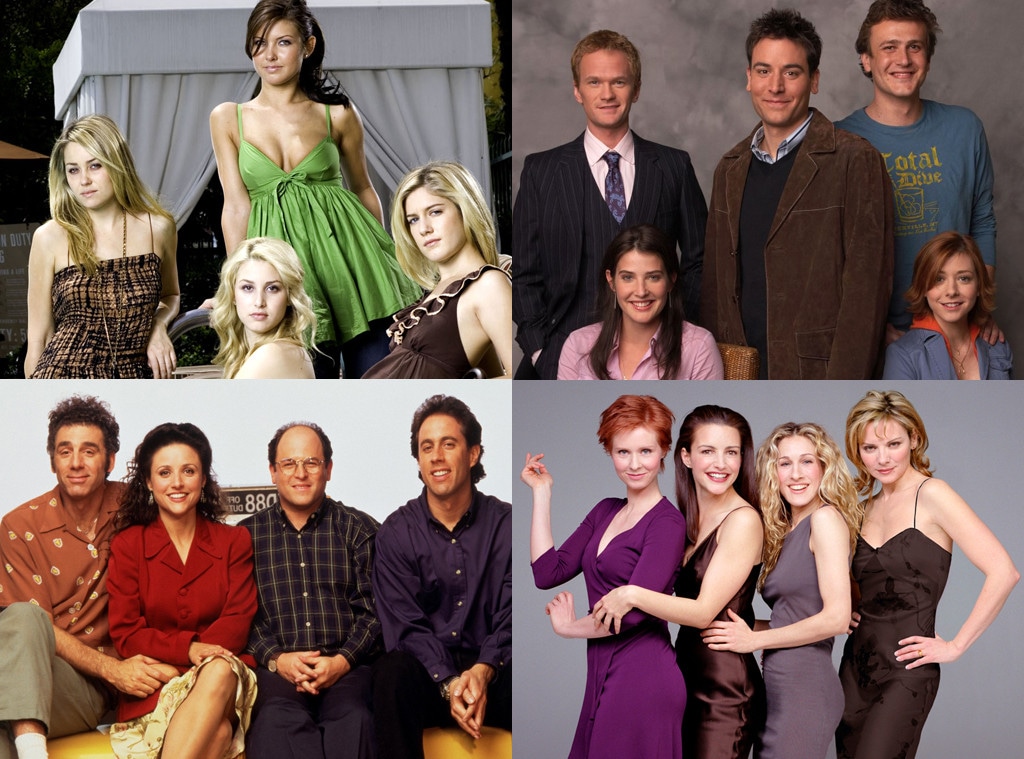 MTV; CBS; NBC; HBO
As Game of Thrones enters into production on its eighth and final season, the producers of the HBO hit are taking a page out of a very familiar playbook to make sure that the conclusion to one of the biggest shows in TV history isn't spoiled before it can even make it to air.
HBO's president of programming Casey Bloys revealed that the several different endings will be shot in an effort to ensure that the true conclusion to fight for the Iron Throne will remain a surprise until that sad day when GoT signs off for good. "I know in Game of Thrones, the ending, they're going to shoot multiple versions so that nobody really know what happens," he said during a speech at Moravian College, local outlet The Morning Call reported. "You have to do that on a long show. Because when you're shooting something, people know. So they're going to shoot multiple versions so that there's no real definitive answer until the end."
Of course, the art of misdirection is nothing new when it comes to TV finales. Producers have been utilizing the expensive and time-consuming trick as far back as Dallas in 1980 when multiple actors were filmed shooting the gun aimed at J.R. to keep the true identity of the perpetrator behind one of TV's most infamous cliffhangers a mystery. Keep reading for some of the most notable examples of multiple TV endings...
How I Met Your Mother: Though the long-running CBS romantic comedy signed off in 2014 with the highly divisive and depressing finale that saw fans learn that Tracy aka "The Mother" (Cristin Milioti) had been dead for six years and the entire series was one long sales pitch from Ted (Josh Radnor) to see if his kids would mind him declaring his love for their "Aunt" Robin (Cobie Smulders), a much different and simpler ending was filmed and included on the DVD box set. In it, Tracy didn't die and Ted didn't wind up with Robin. Instead, the final shot would have been Tracy and Ted at the train station, with the train arriving and the yellow umbrella floating down the road.
Sex and the City: When the beloved HBO comedy signed off in 2004, it ended with Carrie (Sarah Jessica Parker) being rescued from her Parisian misery when Mr. Big (Chris Noth) shows up, after being ordered by Miranda (Cynthia Nixon) to "go get our girl," and proposes. However, as the DVD box set revealed, a few different endings were filmed. In one, Carrie married the Russian (Mikhail Baryshnikov), while another saw Carrie swear off men for good as Samantha (Kim Cattrall) shouted, "Men. F--k 'em. F--k all of them!" Just think, if the producers had gone a different way, we might have even been spared Sex and the City 2. Ah, what could've been.
Seinfeld: When the beloved NBC hit signed off for good in 1998, it did so with a controversial ending that saw Jerry (Jerry Seinfeld), Elaine (Julia Louis-Dreyfus), George (Jason Alexander) and Kramer (Michael Richards) found guilty of "criminal indifference" and sentenced to a year in prison, with Jerry performing a stand-up routine to his fellow prisoners over the closing credits. However, as an Easter egg on the season nine DVD box set revealed, an alternate ending was filmed in which the gang was found not guilty, to the surprise of all the familiar faces in the courtroom who returned to testify against them. 
The Hills: When the MTV reality hit signed off in 2010 after six seasons, it did so in the most meta way possible, winking at the show's perceived artifice over the years. As Kristin Cavallari rode off for the airport in her limo, Brody Jenner looked on as the Hollywood Hills backdrop was removed, revealings lights and a camera. As her limo turned the corner, a director said "It's a wrap!" and the camera panned out to reveal their location was nothing more than a studio. However, three years later, MTV re-aired the finale with its alternate ending, which saw Jenner return to his apartment after seeing Cavallari off, where former series star Lauren Conrad (who had departed in midway through season five) was waiting for him on the couch. "It's hard to say goodbye," she tells him before breaking into a wide smile. And scene.
Everwood: Remember that sweet ending where Amy (Emily Van Kamp) surprised Ephram (Gregory Smith) with the Ferris Wheel, where they were able to reunite and embark on a new, more mature relationship? Well, if the CW had renewed the show for a fifth season, it would've never happened that way. Instead, a different ending was filmed where Eph's ex Madison (Sarah Lancaster) came back to town and called him just as he was going to see Amy. After hearing her message, he decides to leave Amy hanging and call her back instead, making quite the cliffhanger. 
The Sopranos: The HBO hit's series finale is arguably one of the most discussed and debated final episodes of television in the medium's history, what with its infamous cut to block once that diner door opens. Is it Meadow (Jamie-Lynn Sigler), finally parking her car? Or is it someone finally coming to give Tony (James Gandolfini) his comeuppance? We'll never know. And though it has never been substantiated, there are allegedly a handful of alternate versions of that scene under lock and key in creator David Chase's vault. Following the finale's premiere in 2007, actor Matt Servitto recalled a longer cut of the scene that featured of the menacing patrons in the diner.  "The scene cut as the guy was advancing towards him, as if he was about to shoot Tony," he told reporters, per Vulture. "It was, I think, less ambiguous that Tony was going to get shot."
Do you think multiple filmed ending will help keep the GoT leaks at bay? Sound off in the comments below!
Game of Thrones will return to HBO sometime late next year.