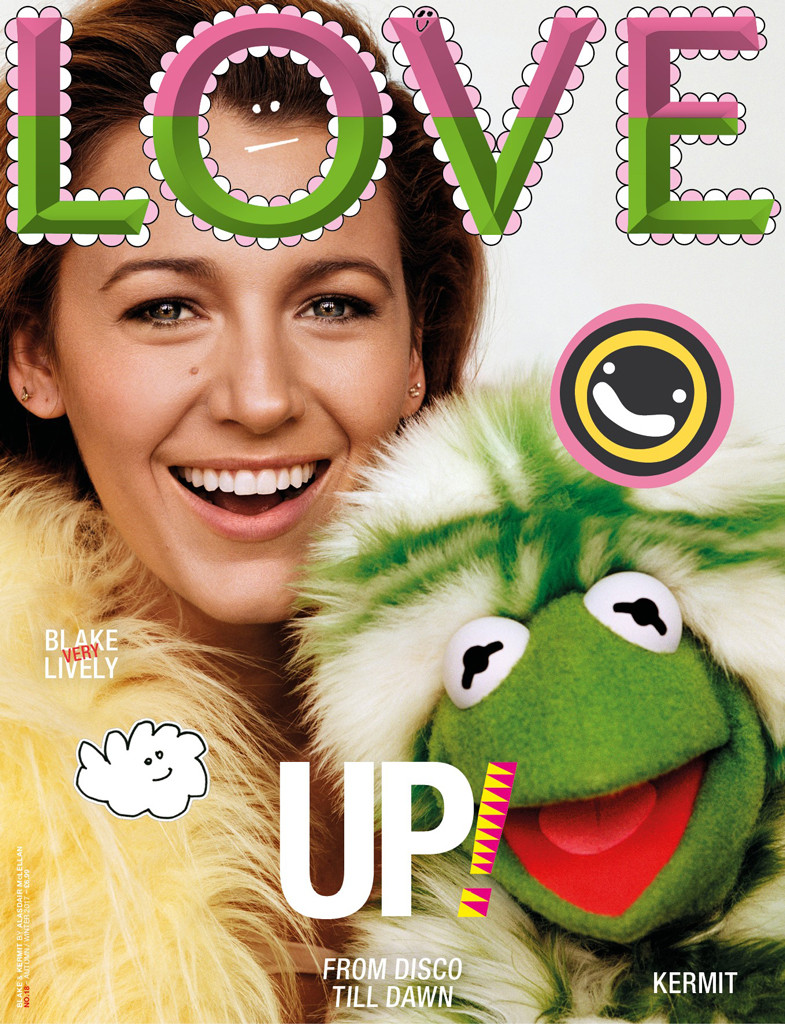 Alasdair McLellan/LOVE Magazine
Blake Lively may be married to Ryan Reynolds, but it looks like she also has love for a famous frog.
The former Gossip Girl star posed with Kermit the Frog for the cover of Love Magazine, which showcased the latest fashion from Miu Miu. Kermit wore a green and white coat for the shoot—accentuating his gorgeous green complexion and bright white eyeballs—while Lively wore a yellow coat.
But he wasn't the only Muppet Lively was photographed with. She also posed with Kermit's leading lady Miss Piggy. Lively and Piggy held hands for the photo and rested their heads against each other. Piggy donned a light purple coat and hat, which matched her purple eyeshadow, and accessorized the look with white gloves and a classic string of pearls. Lively wore the same yellow coat—we wonder what Serena van der Woodsen would have thought of the look. Both models also wore their hair down.
The photos were taken by British photographer Alasdair McLellan.