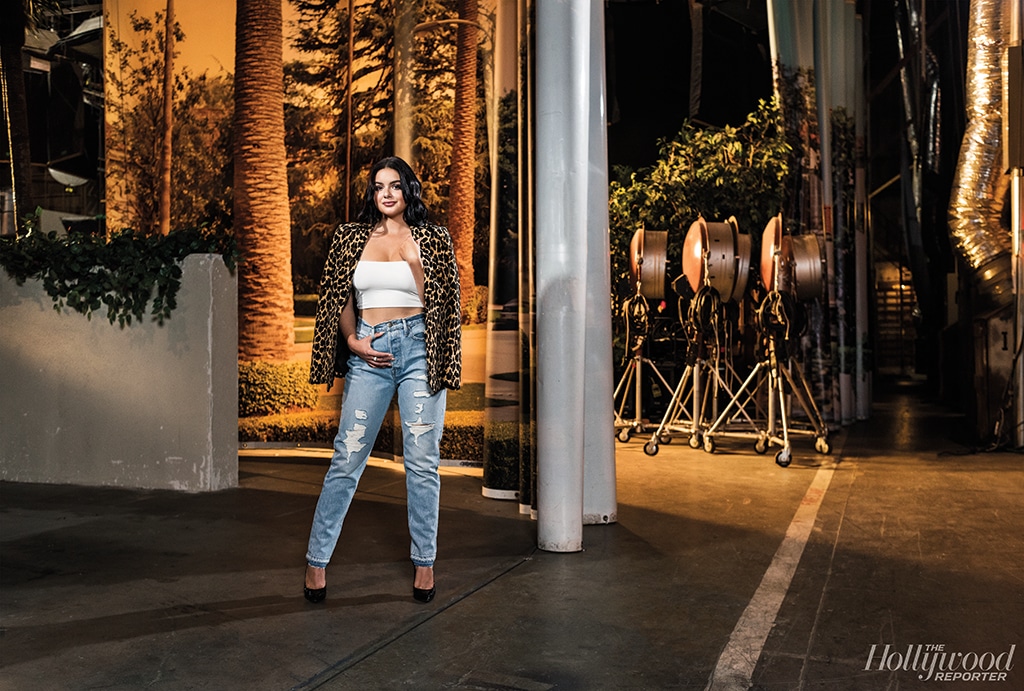 The Hollywood Reporter
Ariel Winter is at a really good place in her life right now, but it wasn't always that way.
The 19-year-old is starting college at UCLA and continues to find success in her role as Alex on the Emmy Award-winning Modern Family. But if we rewind just a few years, you wouldn't see the same confident, empowering young woman she is today.
Winter is featured in the latest issue of The Hollywood Reporter in which she opens up about her childhood and the "really rough period" that inspired her semi-colon suicide awareness tattoo behind her ear
Winter is emanciapted from her mother Crystal Workman after what the actress described as years of physical and emotional abuse.
She wasn't allowed to have friends that were girls because "because females are competition—that's how some people see it," and she couldn't make any mistakes on auditions, noting, "You don't get to mess up when you have somebody around you who is constantly watching."
Charley Gallay/Getty Images for Vanity Fair
Not to mention, Winter said food was "very, very restricted" from the time she began acting at 4-years-old, and her education was totally placed on the back burner. 
Rather, Winter says her mother started sexualizing her at a very young age, dressing her in "the smallest miniskirts, sailor suits, low-cut things, the shortest dresses you've ever seen."
She explained, "People thought I was 24 when I was 12. If there was going to be a nude scene when I was that age, my mother would have a thousand percent said yes."
Needless to say, after Winter—who hasn't spoken to her mother in five years—took control of her own life and started making her own decisions, education became one of top priorities.
"I definitely want to continue being an actress. I love it," she told THR. "The reason I'm going to college is because I do want knowledge in another field."
She continued, "College isn't the college experience for me. I'm not going to be in a sorority, I'm not going to network, I'm not even really going to make my lifelong friends. I've had the career experience. I've had the experience of taking care of myself. I'm going to college because I genuinely want to learn."
She wants to study law and social justice so one day she can start a charity for abused children and adults.
"Even though I wish I had a better childhood, I wouldn't trade it, because it made me who I am today," she admitted. "I still respect the people that hurt me."