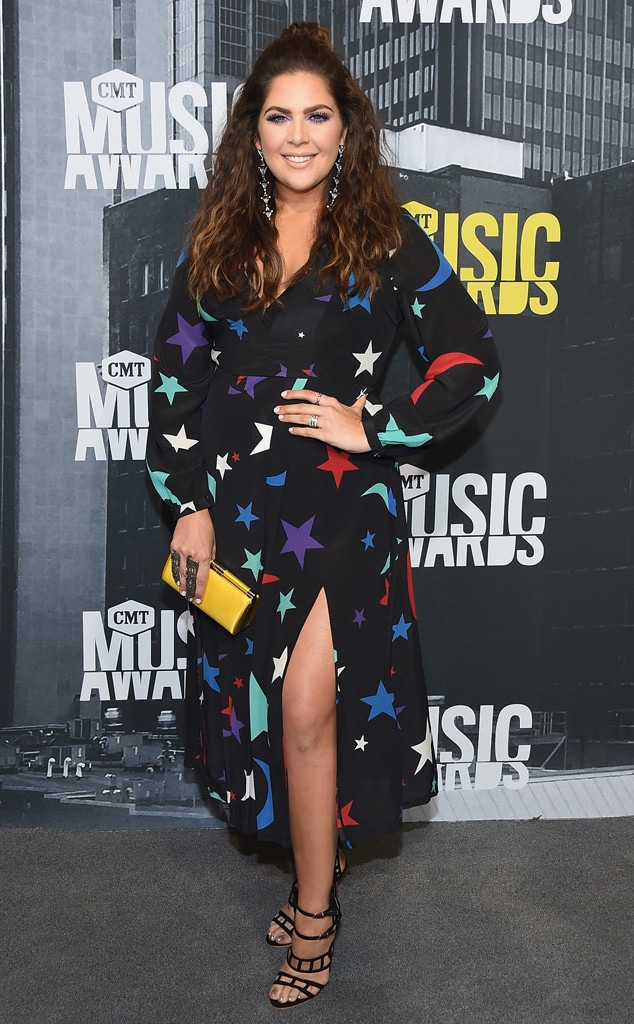 Michael Loccisano/Getty Images For CMT
Hillary Scott shared some exciting news this morning!
As you likely know, the Lady Antebellum singer and her husband Chris Tyrell are expecting twins, and today, Scott took to Instagram to announce their sex.
Drum roll please...
It will be two more girls for the growing family!
"We are overjoyed to be having TWO more girls," Scott wrote alongside a photo of three tutus and three pairs of matching girly shoes.
Scott and Tyrell are already parents to daughter Eisele Kaye, who is 4.
"Eisele is so excited to have her very own living baby dolls," Scott continued in the caption. "Chris and I are beyond grateful that we get to raise a household of little ladies, and can't wait to watch and help them grow into kind, independent, and confident women! Now we wait with great expectation (and many prayers) for them to get here safely!"
Meanwhile, the musical couple first announced the pregnancy news last month.
Scott shared a series of heartwarming photos with her husband and their daughter, including a video of the moment they told her she was about to be a big sis.
"God has answered our family's countless prayers! Our family is growing...Chris, Eisele, and I wanted to share our DOUBLE portion of joy with you all!" Scott captioned the sweet post. "We appreciate all the love and prayers in the coming weeks as we wait (somewhat patiently if you're Chris and I, and impatiently if you're Eisele) for these precious BABIES to arrive. Yep, babies! We are having TWINS!"
Scott also reflected on the heartbreak her family endured when she suffered a miscarriage in 2015.
"It's truly a miracle," she explained in the caption. "Because we've been so open about our last pregnancy loss and journey, I want to be fully transparent with you that this happened naturally. Chris nor I have any family history of twins that we can find and are just resting in the profound gift this truly is."
She continued, "My heart still grieves for our loss and all who are struggling with pregnancy and infant loss and infertility. God hears every prayer and I will continue to share our story to point to the Source of all life, peace and comfort in the best and most difficult of times. Don't lose hope!"