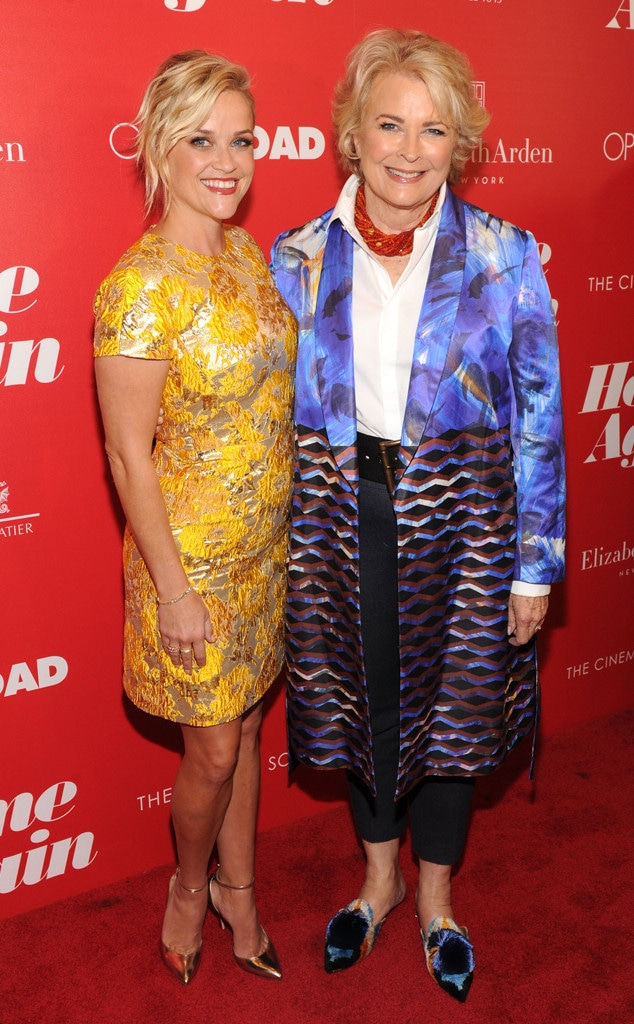 Craig Barritt/Getty Images for Lindt
Reese Witherspoon and Jennifer Aniston are working on your new favorite TV show.
There are very little details about it—like when it will air, where it will air—but we do know this, thanks to Witherspoon's appearance on Watch What Happens Live with Andy Cohen: "Jen and I are doing a show together based on morning talk show hosts, and, yeah, it's going to be great," Witherspoon told host Andy Cohen.
They both will be in it and producing the project, which according to the initial report follows morning talk show hosts in New York and will explore the larger media scene they're a part of.
It's likely going to be on a cable channel or streaming service with former HBO executive Michael Ellenberg spearheading the project with Jay Carson attached to write the script. You're already sold, right? Well, we have a little idea to make it even better.
Witherspoon was on WWHL with her Home Again co-star Candice Bergen. Bergen, famous for playing Murphy Brown on Murphy Brown (she won five Emmys), was asked about the long-rumored revival of her series.
"We have been approached a few times…and [series creator Diane English] and I haven't really gotten together to talk about it, but I don't know that that's a possibility," Bergen said.
Cohen pointed out this moment in time—the political climate, Murphy Brown tackled politics quite frequently during its run—would be a perfect time to bring Murphy Brown back to life. "To squander this moment in time…to try and make anything good out of it, it would be nice," she said.
So that's where we come in. Bergen and Witherspoon already have a relationship working together. Witherspoon is working on a drama about morning talk show hosts. Murphy Brown was about a famous journalist and news anchor. See where this is going? Get Bergen on the untitled Witherspoon-Aniston series as Murphy Brown! Best of both worlds. Bergen's back in the famous role, but there's less pressure in reviving the entire series. Revivals run the gambit in quality. For every Gilmore Girls: A Year in the Life there's an Arrested Development season four.
Think about it: Reese Witherspoon, Jennifer Aniston and Candice Bergen. Your faves could never.
No need to credit us for this free idea, but if you want to, that's cool.
Watch What Happens Live airs Sunday-Thursday at 11 p.m. on Bravo.
(E! and Bravo are both part of the NBCUniversal family.)