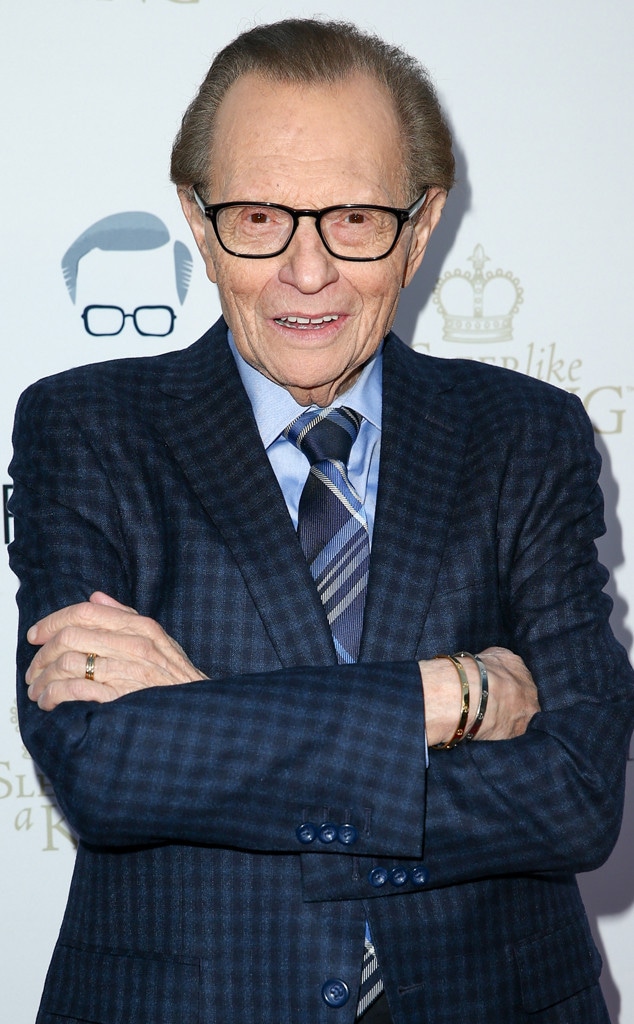 Rich Fury/Getty Images
Larry King has many achievements: He won numerous awards for his broadcasting talents, wrote several books and is still in the biz with Larry King Now. However, he can add one more accomplishment to that list: beating cancer. 
In an interview with Us Weekly, King revealed that he had lung cancer—a diagnosis he kept private. King, 83, told the celebrity magazine that he first learned he had cancer during a routine doctor visit.
"I go for my checkup and they say, 'Let's do a chest X-ray, and the doctor said to me, 'Something looks funny,'" he told Us Weekly. "They said the spot looked pretty small. ... I then did a CAT scan then a PET scan and then he said to me, 'You have lung cancer, but it looks very small, in the beginning stages.'" 
Because his doctors caught the cancer early, King was able to have surgery at Cedars-Sinai Medical Center in Los Angeles in July.
"The doctor said to me, 'It was malignant but you were in the first stage. If it had stayed and we didn't find it, you would have had trouble in two or three years, but we got it and you were lucky,'" he told the magazine.
Thankfully, King was able to return to work after two weeks of recovery, Us Weekly reports, and is now in good health.
"They showed me my latest chest X-ray, which is all clear," he said to the magazine. "It was fun to see where that spot was and there is no spot now. They took off 20 percent of the lung." 
Unfortunately, this wasn't King's first health scare. Us Weekly reported that King had a heart attack in 1987 and had a bypass procedure that December after being diagnosed with type two diabetes. He then learned that he had prostate cancer in his 70s, the magazine continued, which he was able to overcome with radiation rather than surgery. He also told the publication that he hadn't smoked a cigarette since his heart attack; although, his doctor suspected that the old vice could have been a contributing factor.
When talking to Extra's Mario Lopez, King expressed hope that people learn from his experience.
"The reason I go public with it is to tell people, 'Get a chest X-ray.'" he told Lopez. "I smoked for thirty years. The day of the heart attack, I never smoked again, and I smoked three packs a day — I smoked in the shower." King told Lopez that the number of cigarettes he smoked equated to approximately 60 a day.
So, what is King going to do now? He told Us Weekly that he'd like to do a stint on Broadway where he tells stories and answers audience questions. But don't get the wrong idea: His broadcast days are hardly over.
"I will probably die on the air," he told the magazine. "I have beaten so many things health-wise to feel this good now. I have no plans to retire. I've never ever felt better than I do now."
We're glad to hear he's doing well.