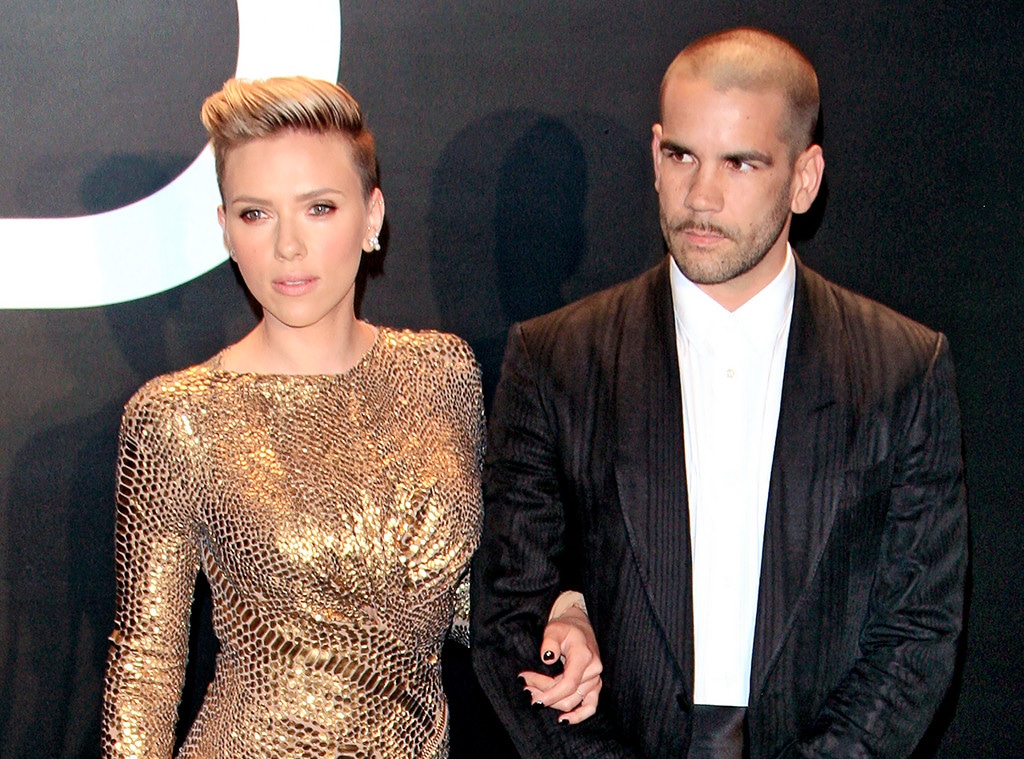 AP Images
Scarlett Johansson is officially single.
The 32-year-old Avengers: Infinity actress has settled her custody battle and finalized her divorce from her husband of two years Romain Dauriac, Page Six first reported Wednesday. The exes submitted a sealed settlement in Manhattan Supreme Court Tuesday, records reveal.
In a joint statement to E! News Wednesday, Scarlett and Romain confirmed their divorce is done: "We remain close friends and co-parents with a shared commitment to raising our daughter in a loving and compassionate environment." Terms of the agreement are unknown.
After quietly separating last summer, Scarlett filed for divorce in March; she said in court documents that her marriage to Romain was "irretrievably broken." The former couple has a 3-year-old daughter, Rose Dorothy Dauriac, and they initially agreed to an informal week-on/week-off custody schedule. But, when Scarlett filed for divorce, she asked for sole custody.
"As a devoted mother and private person and with complete awareness that my daughter will one day be old enough to read the news about herself, I would only like to say that I will never, ever be commenting on the dissolution of my marriage," the twice-married actress told E! News at the time. "Out of respect for my desires as a parent and out of respect for all working moms, it is with kindness that I ask other parties involved and the media to do the same. Thank you."
Romain's attorney, Hal Mayerson, said his client was in the midst of private negotiations when Scarlett suddenly filed for divorce and requested sole custody of Rose. "I would implore her to withdraw her action promptly and go back, as uncomfortable as it might be, to the negotiating table," Romain, 35, told E! News in March. "We are the parents of a lovely daughter whom we will continue to co-parent for many years and share her joys and sorrows as only a parent can."
As their lawyers hammered out custody and divorce agreements, Scarlett and Romain—who lives in his native France—remained on friendly terms, even reuniting for an art event in April.
Scarlett is currently dating Saturday Night Live's Colin Jost.