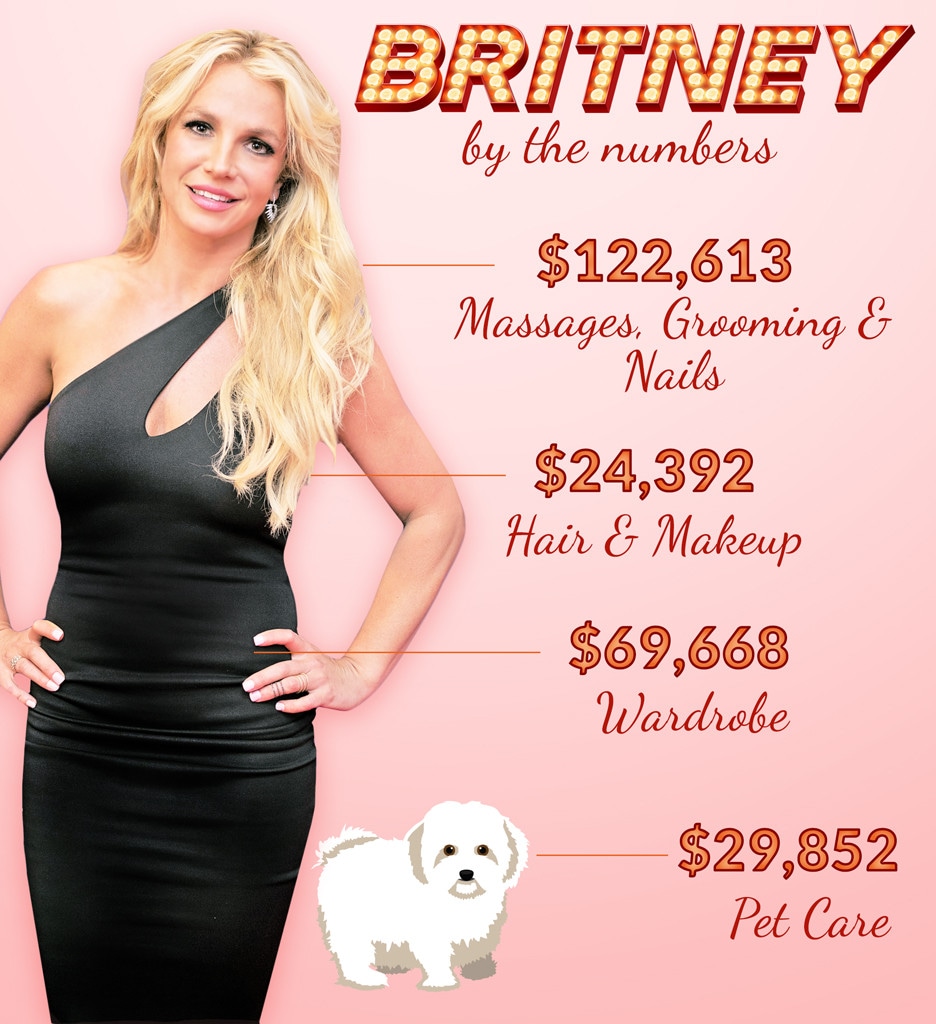 ABC; Melissa Hebeler / E! Illustration
Hey, big spender! 
Britney Spears is known for her lavish spending habits, and according to legal docs filed by the pop princess's conservatorship and obtained by E! News, last year's financial expenditures take the cake. 
The "Piece of Me" singer dropped a staggering $10,956,873.91 in 2016, which is basically change compared to Spears' total earnings of almost $16 million. Not to mention the total valuation of her property and assets at more than $55 million!
Ballin' on a budget is not how Brit-Brit lives her life. 
So where did all of Spears hard-earned moola go? Let's just say she enjoys more #TreatYoSelf days than the average person. 
The documents reveal Britney dropped more than $120,000 on massages, grooming and nails; nearly $25,000 on hair and makeup; about $69,000 went to wardrobe; and approximately $30,000 was spent on caring for her pooches.  
Casual. 
The amount Spears put toward her pets is slightly down compared to 2015 ($38,000), but she really made a leap in the pampering department from $68,000 to the six-digit range. 
After all, it's Britney's world and we're just living in it.