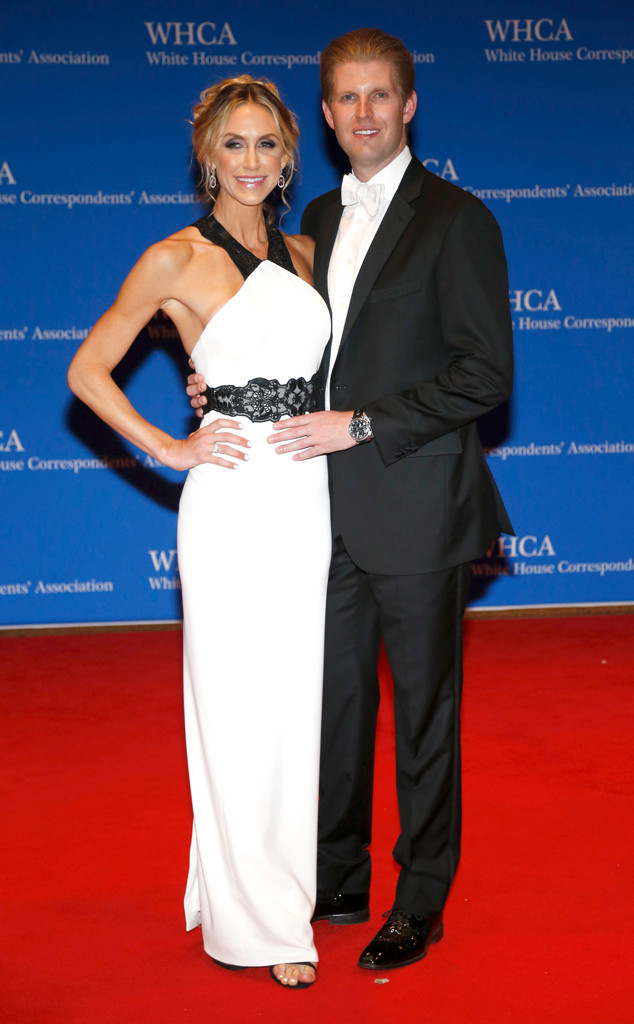 Andrew Harrer/Bloomberg via Getty Images
Meet Eric Trump's mini-me.
The 33-year-old Trump Organization trustee and his wife, former television producer Lara Trump, welcomed a son this morning, per Eric's tweet at 11:16 a.m. ET. ".@LaraLeaTrump and I are excited to announce the birth of our son, Eric 'Luke' Trump at 8:50 this morning," he wrote. Eric also shared a close-up photo of his adorable bundle of joy with his 1.45 million Twitter followers. The couple's newborn joins their two dogs, Ben and Charlie, as well as eight cousins. Other details—including the baby's birthplace, measurements and weight—were not provided.
This is the ninth grandchild for President Donald Trump.
Eric and Lara dated for six years before marrying at Mar-A-Lago in 2014. The couple learned Lara was pregnant on Jan. 6 (Eric's birthday) but waited to announce the news for two months.