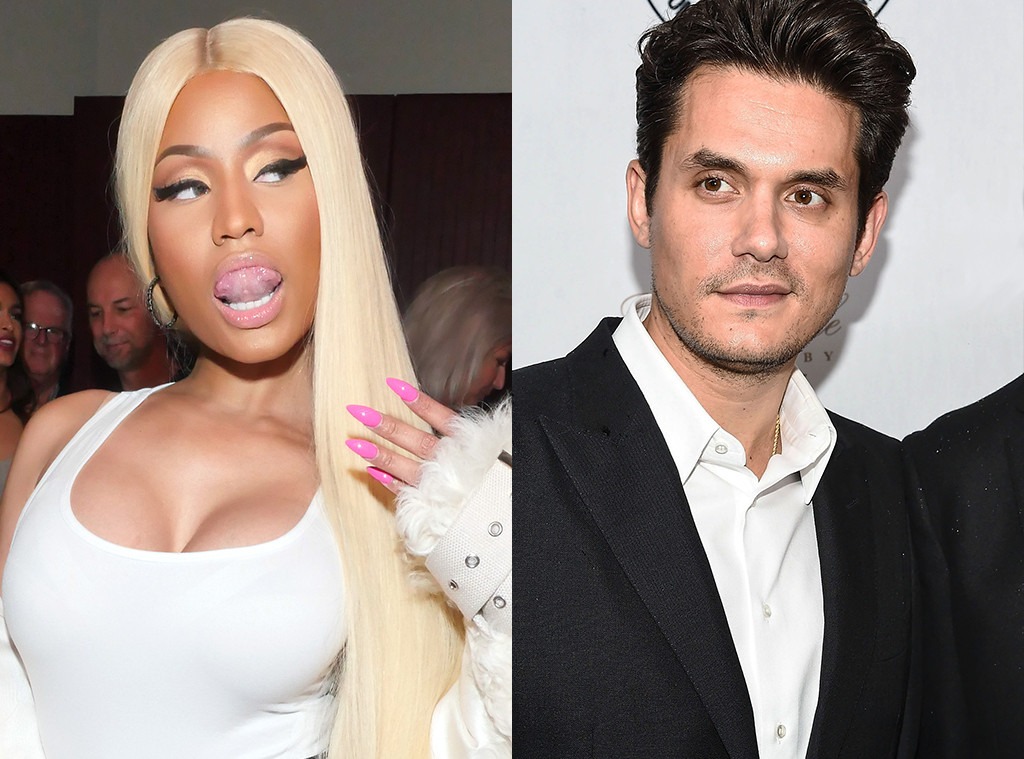 WWD/REX/Shutterstock/WireImage
Can John Mayer actually, like... spit game? 
Apparently so, if the singer-songwriter's flirty attempt to reach Nicki Minaj is any indication. It all started when John pondered out loud (to his more than 1 million Twitter followers, no less) whether or not the rapper would like him. 
In his words, "I spend an inordinate amount of time per day wondering if Nicki Minaj would like me or not." Simple as that, right? 
Well, Mayer's message reached Nicki loud and clear. She responded less than 30 minutes later with the comeback to beat all comebacks. 
"Would my body be your wonderland?" she wrote in response. "Asking for a friend." 
Of course, the hip-hop superstar is referencing her Twitter boo's 2001 classic "Your Body Is a Wonderland." And of course, yet again, John was rendered practically speechless. 
"Please hold, losing my s--t," he continued. "This isn't my reply yet."
So far, there's been no formal reply from the suitor, but given his typically candid social media presence, we expect something very John Mayer to go down in the near future. 
So let this be a lesson for all the fellas out there—Don't let the fear of striking out keep you from playing the game.