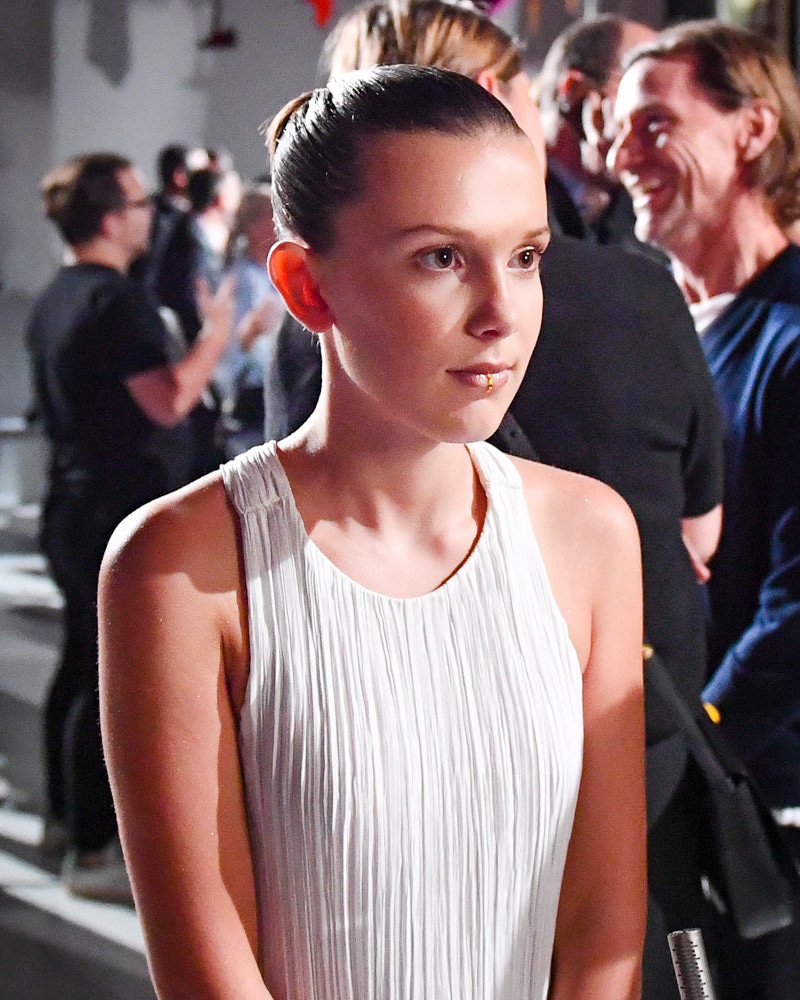 Courtesy Calvin Klein Collection
Eleven, Millie Bobby Brown's character on Stranger Things, just might need a lip ring.
The thirteen-year-old actress revealed new face jewelry at the Calvin Klein SS18 show during New York Fashion Week, and it was genius. The small gold accent was the perfect addition to her natural look, but we noted its brilliance when we took a very close look and realized that it's fake. It isn't a ring at all! 
The star's faux lip ring is a combination of metallic liquid liner and rhinestones (so now you can finally use the extra crystals from your last bejeweling attempt). While Millie may to be too young for actual piercings, she has certainly found the next best thing. 
If you've been thinking about a lip ring, you have two options before committing to an actual piercing. You can buy a faux lip ring like Kim Kardashian, or you can design a lip ring with makeup.
If you'd prefer makeup, PRIV makeup artist Alison Cristofar broke down the new look into 6 steps. Check them out below! 
Once your new lip ring is complete, don't forget to drink with a straw!
If you're having trouble, you can use the PRIV app (now part of the NBCUniversal family), to book a local makeup artist. Use promo code "PRIVnow10" for $10 off your first beauty service!