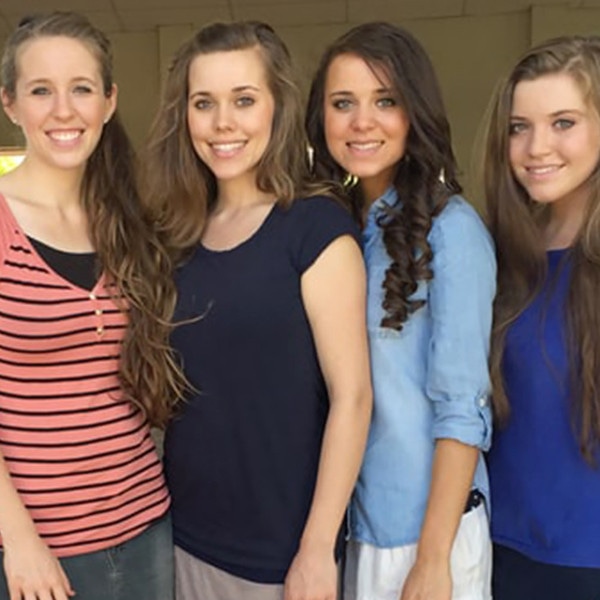 TLC
Perhaps the Duggar family may not be as close as fans first thought.
Earlier this week, E! News revealed that Jill, Jinger, Jessa and Joy Duggar asked the court to deny Josh Duggar's request to join their privacy lawsuit.
While the family is staying quiet and has yet to release additional statements, one legal expert argues that the latest court filings could suggest there isn't much peace in this household.
"It would appear that things aren't hunky-dory if they are having public legal battles. That would indicate they're not coordinating things with each other," attorney Troy Slaten, who does not work with the Duggars, shared with E! News. "They are not on the same side. It seems that would make for a rather odd Thanksgiving dinner discussion."
He continued, "If everything was good, they may want to help each other's legal strategy but here, they clearly have opposing legal interest."
D Dipasupil/Getty Images for Extra
For those not up to date on the family's legal drama, the original lawsuit stems from Josh's molestation controversy.
Back in 2015, police documents were released to the press. The Duggar sisters argued that the investigative reports took place when all four girls were under age. They also allege that the reports were only going to made available to law enforcement and child service officers if need be.
"This case is solely about protecting children who are victims of abuse. Revealing juvenile identities under these circumstances is unacceptable, and it's against the law," the sisters said in a statement to E! News back in May. "The media and custodians of public records who let these children down must be held accountable. This case has vast implications for all our children. We hope that by bringing this case to the public's attention, all children will be protected from reckless reporting."
As for why Josh would want to join the Duggar sisters' lawsuit, Troy has a theory.
"Josh wants to piggy back on their lawsuit because it will be easier for him and more likely he will be successful because his sisters are more sympathetic plaintiffs than he is," he argued. "The sisters don't want him sitting next to them because it may appear to a jury that they are all in cahoots. The jury is going to think this is just some big money ploy. Ultimately, I don't think the judge is going to grant the motion to join because it just doesn't seem reasonable to force victims of sexual misconduct to be on the same side of the counsel table with their abuser."
—Reporting by Holly Passalaqua