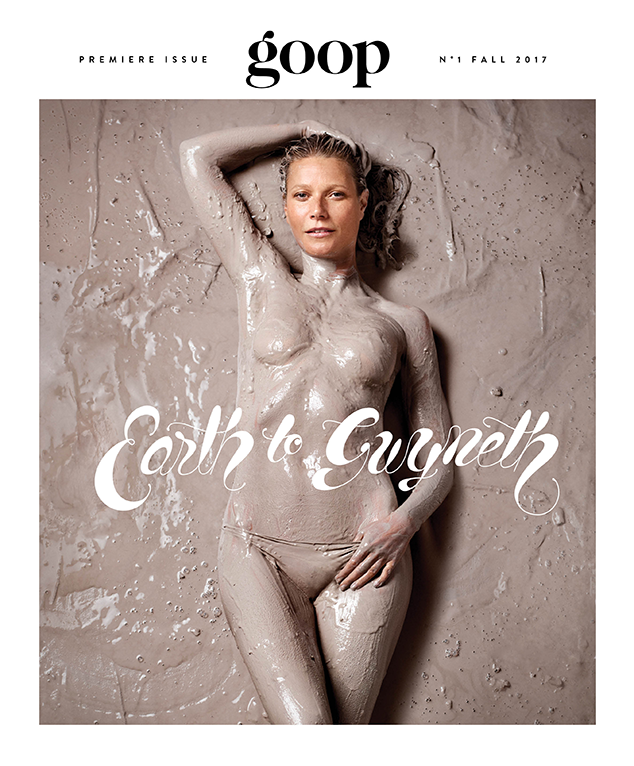 Goop Magazine
Gwyneth Paltrow is stripping down...and for good reason!
The goop CEO just launched the very first edition of goop Magazine, so in proper Paltrow fashion, she posed topless on the cover, covering her body entirely in mud.
The "Earth and Gwyneth"-themed issue dives into Paltrow's passion for health and wellness, revealing the motivation behind her very first cleanse as well as a few of the other odd things she's tried.
Her late father, Bruce Paltrow's terminal cancer was one of her biggest motivations behind changing her mentality on health.
"I was sort of pushing this can of processed protein food directly into his stomach," she recalled. "And I remember thinking, 'Really? Is this really healing? There's a bunch of chemicals in this.' It was the first time I contemplated [the idea] that you could have autonomy over your own health."