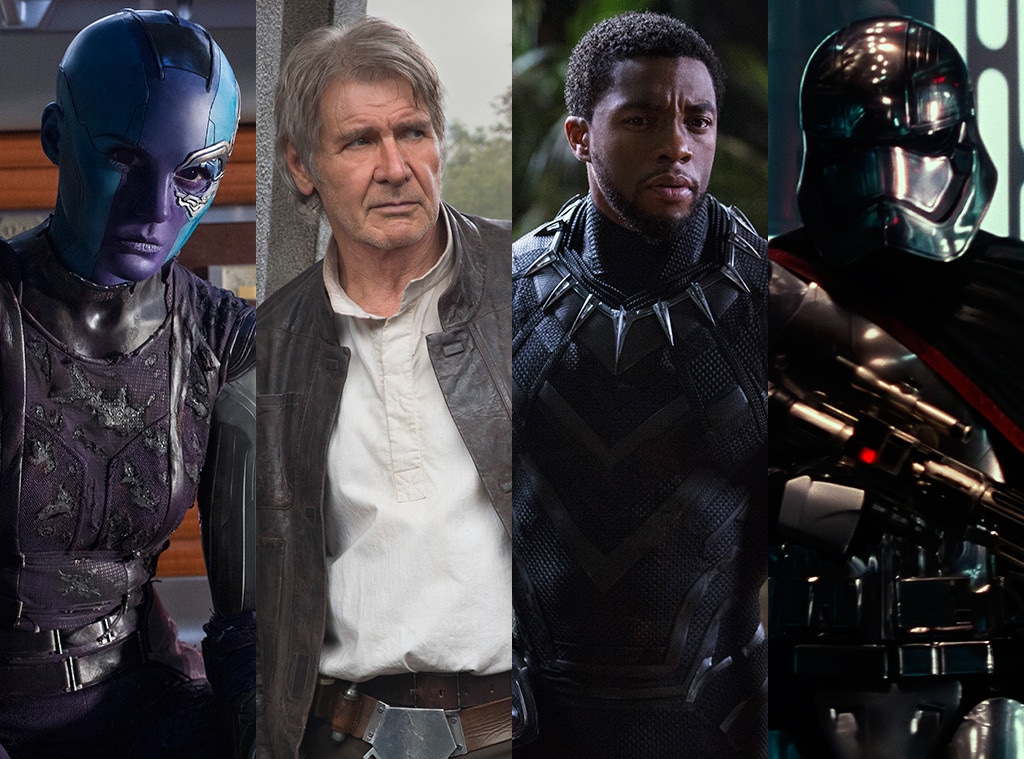 Lucasfilm/Marvel
Cancel your movie marathon, because Netflix won't be receiving new Lucasfilm and Marvel titles. Walt Disney Company CEO Bob Iger announced Thursday that the company has decided to move Marvel and Star Wars films to its new streaming service, slated to launch in late 2019.
When Disney announced in August that it would launch its very own direct-to-consumer streaming service, Iger said Disney and Pixar movies currently on Netflix would move to its streaming service. The fate of Lucasfilm and Marvel titles was unknown, but Disney left the door open to license streaming rights for those to Netflix or another third party. "We've now decided we will put the Marvel and Star Wars movies on this app as well," Iger said Thursday.
Upcoming titles, like Thor: Ragnarok (Nov. 3, 2017), Star Wars: the Last Jedi (Dec. 15, 2017), Black Panther (Feb. 9, 2018) and Avengers: Infinity War (Apr. 25, 2018), will go to Disney's app.
A subscription price has yet to be determined. Iger said Disney plans to produce four or five original films per year, in addition to making an equal number of original series and TV movies.
(Shortly after Disney announced its streaming plans, Netflix poached Shonda Rhimes; the mogul, of Grey's Anatomy and Scandal fame, had spent more than a decade at Disney's ABC.)
Disney originally signed a licensing agreement for the U.S. pay-TV window in December 2012, giving Netflix streaming rights to films starting with 2016 releases. Many of the studio's biggest movies in recent years—including Beauty and the Beast, Captain America: Civil War, Finding Dory, Moana, Rogue One: A Star Wars Story and Zootopia—are currently streaming on Netflix.
Separate from the film deal, Netflix has a multi-year contract with Marvel for series based on comic book properties, such as Daredevil, The Defenders, Jessica Jones, Iron Fist and Luke Cage.
Netflix's chief content officer, Ted Sarandos, isn't worried.
"I would say that the relationship between studios and networks has always been that of a frenemy," he told Variety in August, downplaying Disney's decision to establish itself as new competition. "Everyone is doing some version of it already. They just have to make a decision for their companies, their brands and their shareholders on how to best optimize the content."
"We started making original content five years ago," he added, "betting this would happen."