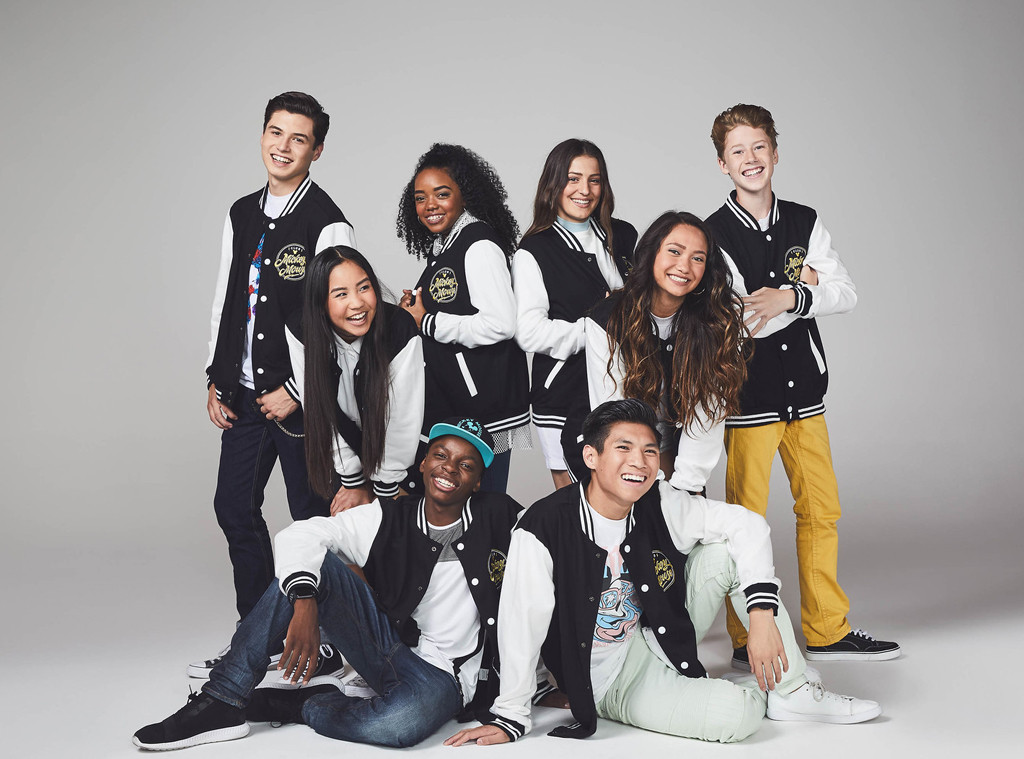 Disney Digital Network
Everybody sing it with us now, "M-I-C-K-E-Y M-O-U-S-E…"
Yep, The Mickey Mouse Club (now known as Club Mickey Mouse), the place that helped launch stars like Britney Spears, Christina Aguilera, Justin Timberlake and Ryan Gosling, is back with a new cast
The series, which is digital-first on Oh My Disney, will have daily content, music videos and original performances on Facebook and Instagram. It's a whole new world from the days of the original Club.
Ready to meet the new generation of Mouseketeers? They are…
Regan Aliyah, 18, a fourth-generation entertainer, lyricist and MC, according to Disney. Regan prides herself on being a socially conscious artist and creator.
Jenna Alvarez, 15, is an expert in ballet and hip hop.
Ky Baldwin, 16, moved from Australia to Los Angeles to pursue his singer dreams.
Gabe De Guzman, 16, is a professional who experienced bullying for his love of dance and hopes to inspire kids to always be true to themselves.
Leanne Tessa Langston, 17, is an aspiring singer, songwriter, and dancer.
Brianna Mazzola, 17, has a passion for music, dance, and acting.
Sean Oliu, 15, is an instrumentalist and vocalist who is inspired by the music of the 1950's.
Will Simmons, 17, is a dancer and choreographer.
Todrick Hall and Alisah Marie will serve as mentors to the new class of Mouseketeers, helping the newcomers navigate the world of dance, style and social media fandom.
 
"From the original cast of Mouseketeers to the pop power of the 1990's Mickey Mouse Club, this franchise has always discovered, nurtured, and incubated original talent who have gone on to do great things and make a real impact on culture," Andrew Sugerman, executive vice president of publishing and digital media at Disney Consumer Products and Interactive Media, said in a statement. "We're excited to continue that legacy and to welcome the Mouseketeers into our network of Maker creators, support their crafts as authentic songwriters, choreographers, and artists, and bring a new generation of teens back into the Club."
Head over to Facebook and Instagram to follow Club Mickey Mouse.