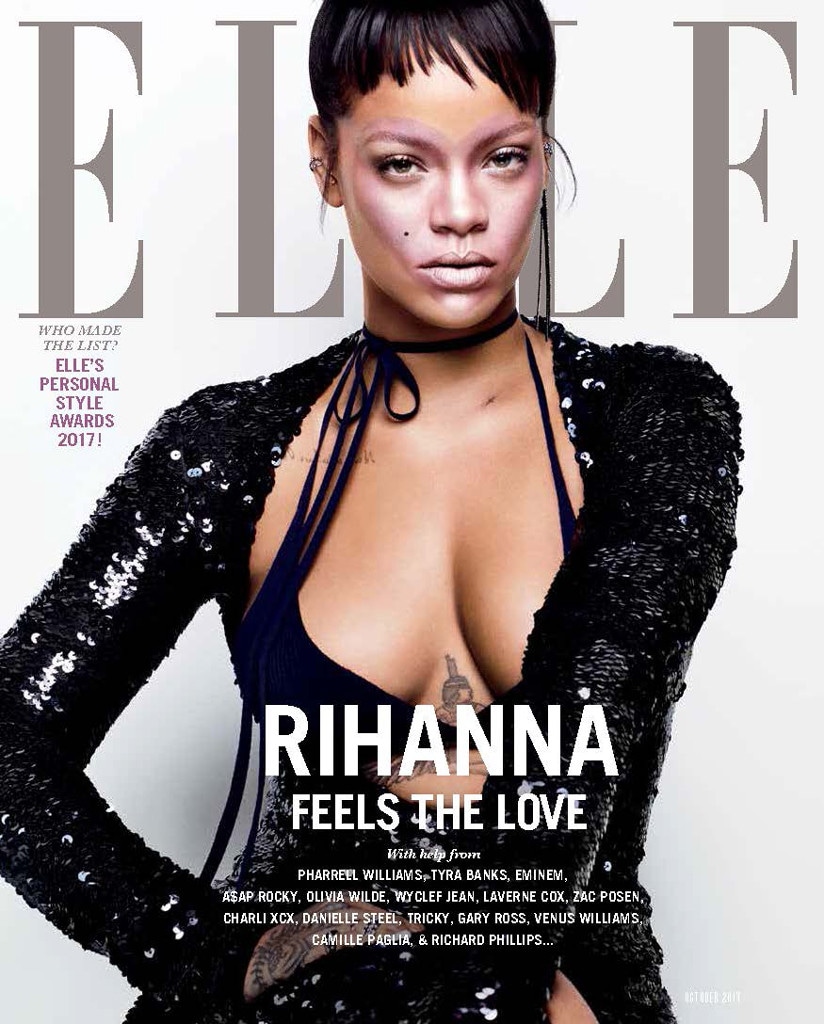 SØLVE SUNDSBØ/Elle
Someone get Rihanna a time machine...or a magician.
In a cover story for ELLE's October 2017 issue, which features her on three covers, Rihanna is interviewed by some famous friends. When magician David Copperfield asked her where she would want to go if he made her disappear and reappear anywhere in the world, the singer responded, "Ten minutes before I lost my virginity...and I'm holding you to that offer. LOL."
Rihanna has never talked about her first time having sex before but she has spoken about her first kiss, which did not sound fun.
"My first kiss was in high school, and it was the worst thing ever," she told Rolling Stone in 2011. "He pretty much dumped his entire saliva glands into my mouth. It traumatized me. I didn't kiss for, like, ever."
Rihanna is featured her on three different ELLE covers. Her published interview and photo spread celebrates her sixth cover and the launch of her Fenty Beauty line. 
Rihanna is known for her sexually-charged songs, music videos and performances and has talked about her feelings about sex in interviews.
In 2011, she got explicit about her preferences in her Rolling Stone interview.
"I like to be spanked," she said. "Being tied up is fun. I like to keep it spontaneous. Sometimes whips and chains can be overly planned—you gotta stop, get the whip from the drawer downstairs....I'd rather have him use his hands."
In 2015, she talked to Vanity Fair about her views on casual sex.
"I am going to do what makes me feel happy, what I feel like doing," she said. "But that would be empty for me; that to me is a hollow move. I would wake up the next day feeling like s--t."
"When you love somebody, that's different," she continued. "Even if you don't love them per se, when you care enough about somebody and you know that they care about you, then you know they don't disrespect you. And it's about my own respect for myself. A hundred percent."